Cauliflower, the broccoli of the Middle East.
Balancing the responsibilities of life can get chaotic. Wearing the many hats of educator, mom, wife, daughter, and chef is all in a day's work. Sometimes, the toughest part about my day is figuring out what I want to cook for my family for dinner. There are days when I plan out a big meal the night before, and days where I open my fridge and hope to find the right veggies and ingredients to throw together for a delicious original recipe.
Since cauliflower is a staple vegetable in many traditional Palestinian dishes, I always have it on hand. My children love veggies and potatoes so much that I always have plenty to create a dish from scratch.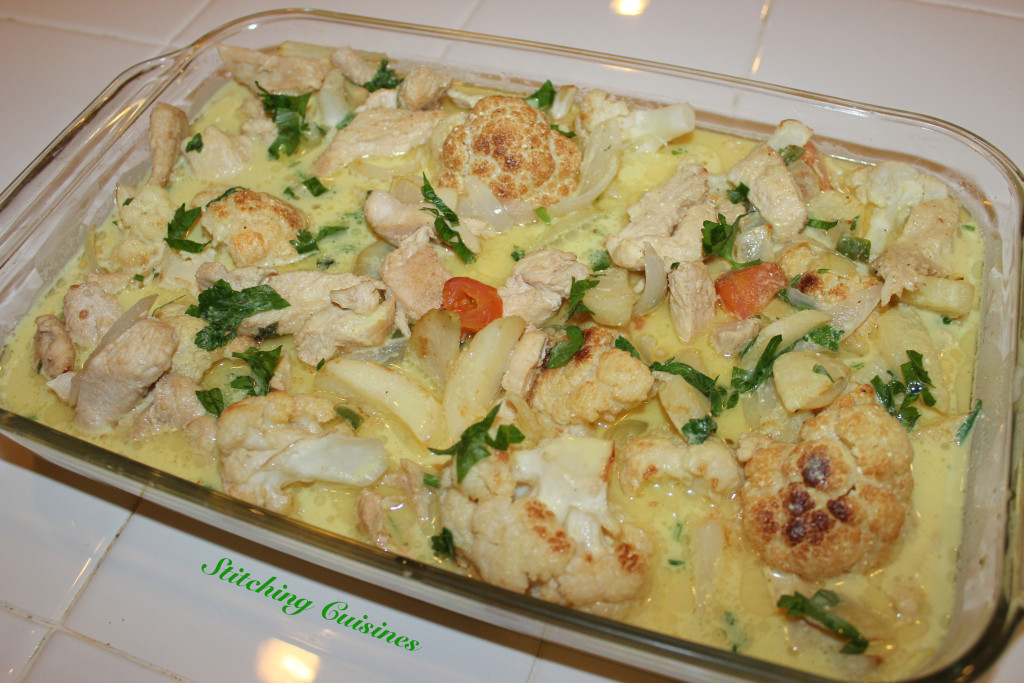 My children always prefer chicken over beef or lamb, so I always have chicken breast on hand to add for the meat lovers in the family.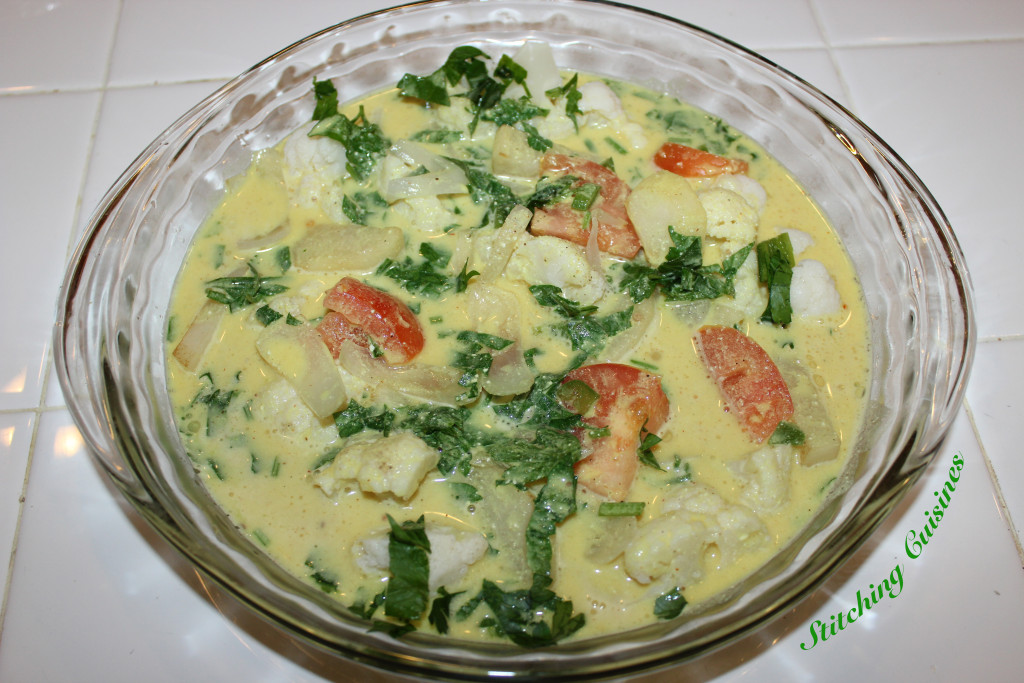 For my plant-based daughter, making a meal like this vegan is easy when I have tahini and lemon juice on hand. Yum!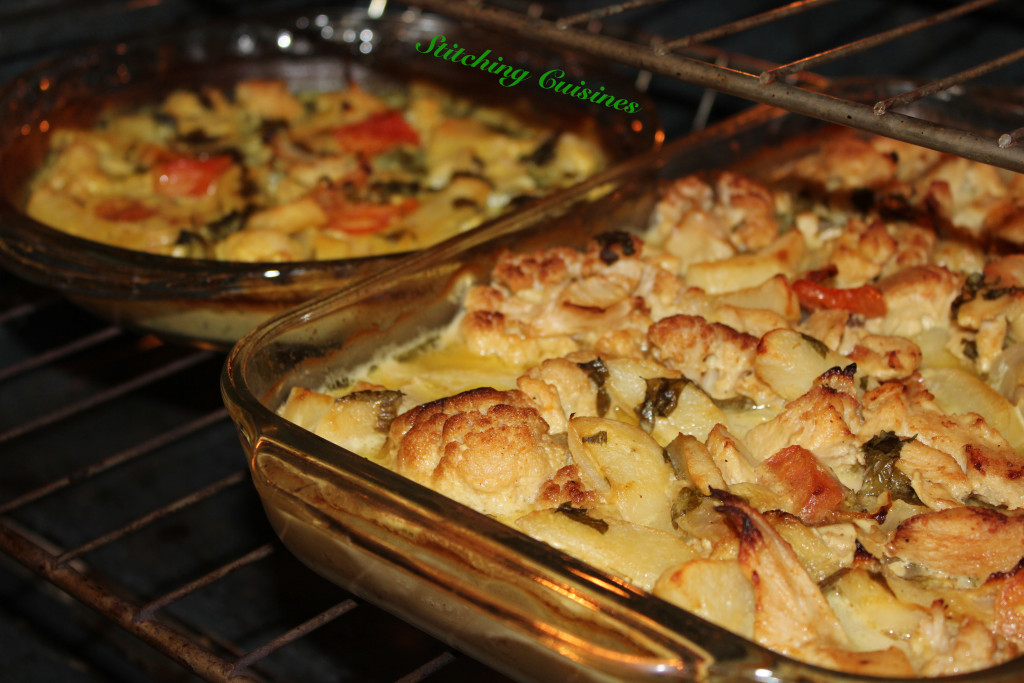 This recipe is very easy. The time it takes up is spent in the oven, baking into deliciousness! I love that I can put both meat and vegan meals in the oven at the same time and come back when they're finished. Not much work.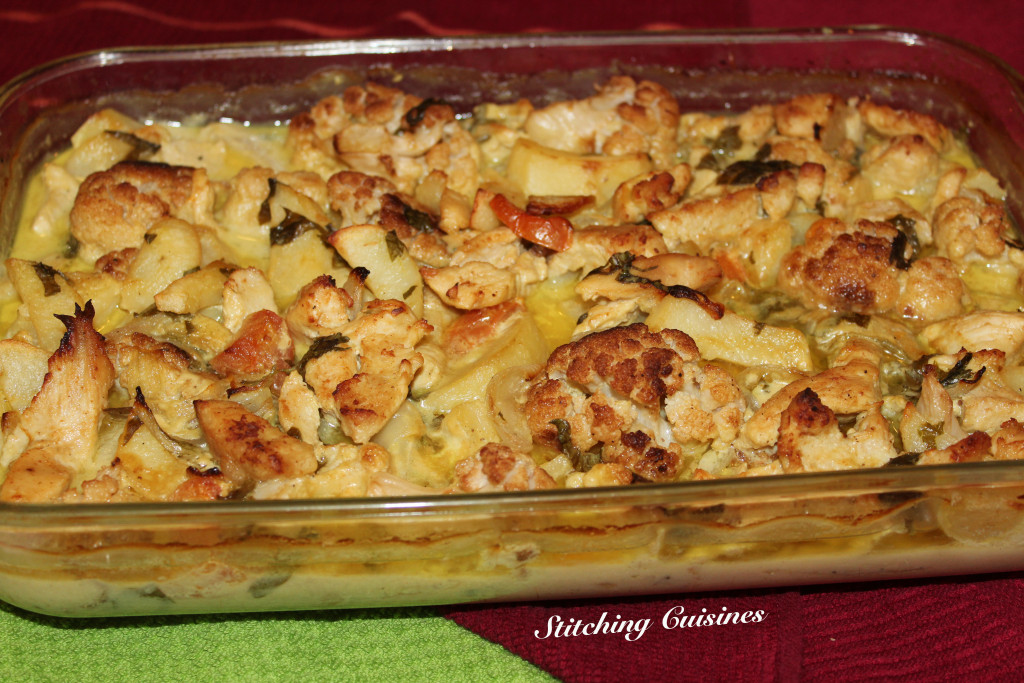 Baked to a golden, brown perfection! You can taste the spices in every bite.
You can find my homemade seven spices recipe by clicking here.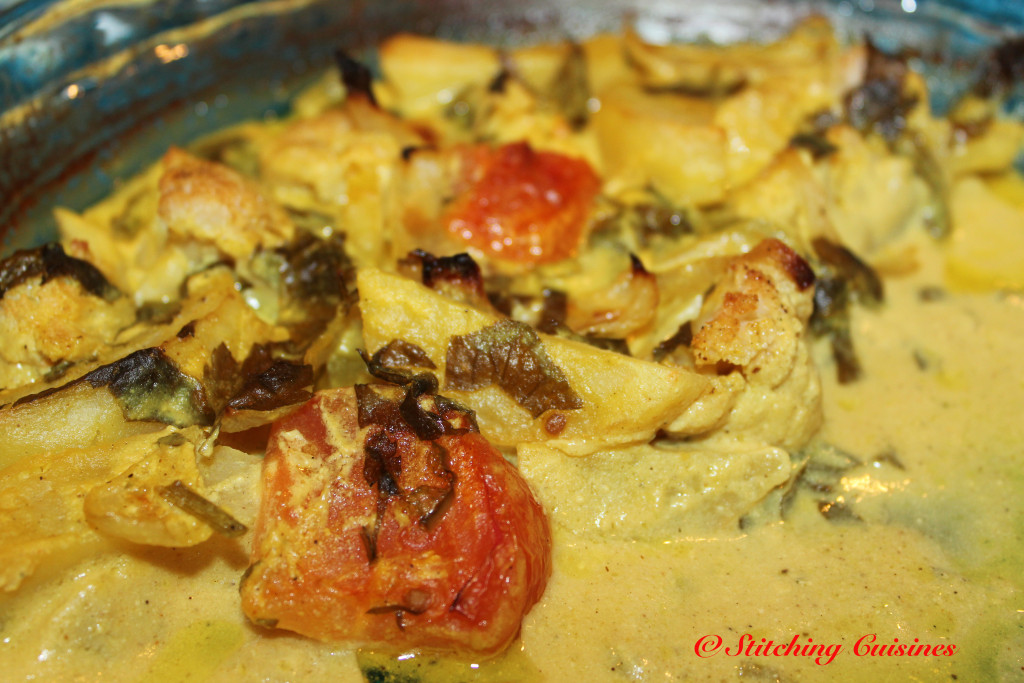 Sometimes, the meal is too good not to eat before I can even snap a picture! The meatless, or vegan, dish came out so good, I ended up eating from my daughter's dish, too!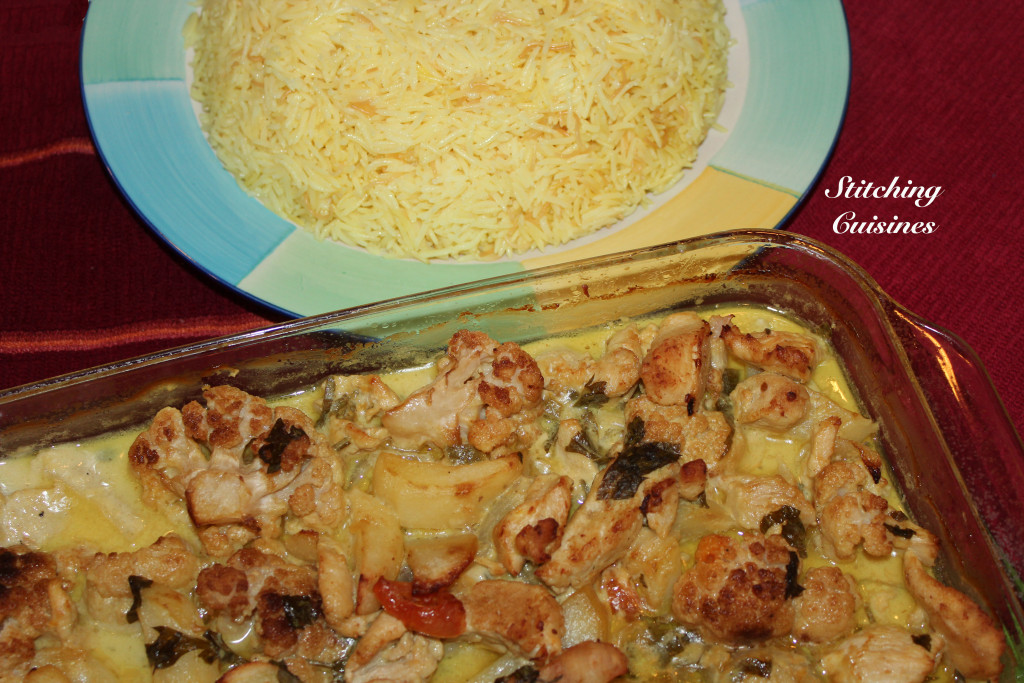 This meal can be eaten over rice or with bread. My family preferred rice, and I agreed.
You can find my rice recipe by clicking here.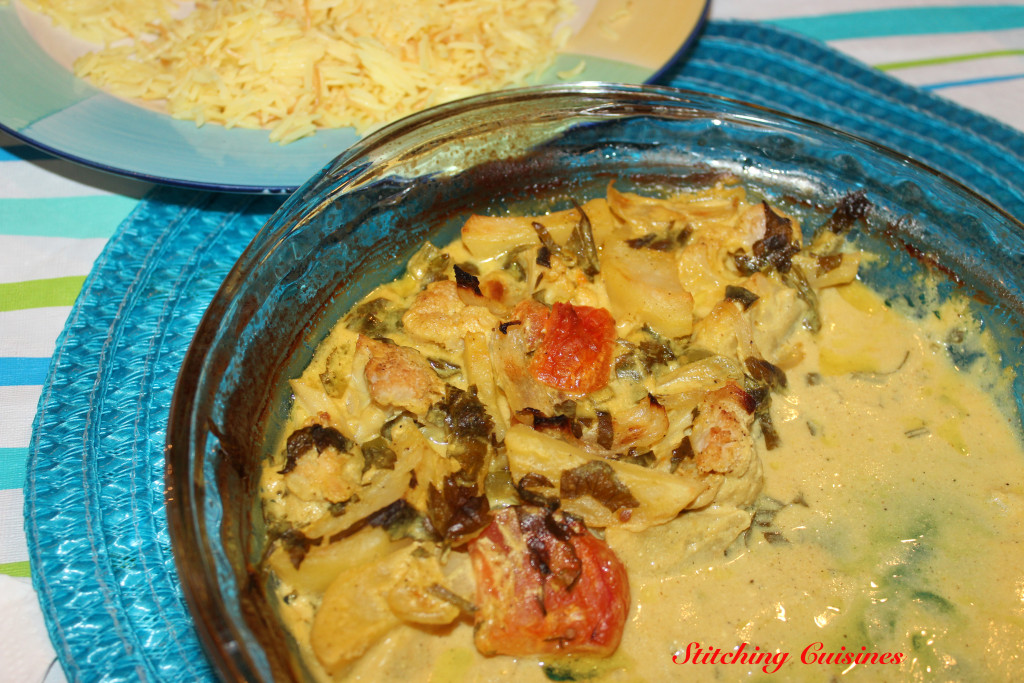 Try my original Baked Cauliflower with Tahini, Lemon Sauce and let me know in the comments how it turns out! Sahtein! Enjoy!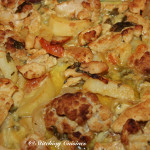 Baked Cauliflower with Tahini, Lemon Sauce
2015-11-17 01:33:21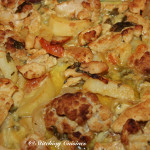 Serves 6
Cauliflower, the broccoli of the Middle East.
Ingredients
2 pieces of chicken breast (omit for meat free)*
2 small cauliflowers
6 medium potatoes
2 tomatoes
1 white onion, sliced
1 jalapeno pepper, minced
½ cup of vegetable oil
4 tbsp. vinegar (for cauliflower)
¼ cup vinegar (to soak chicken)*
1 tbsp. salt (to soak chicken)*
Sauce
½ cup of tahini
½ cup of lemon juice
1 ½ cup of water
1 cup of yogurt (omit if you are dairy free)**
1 tbsp. salt
½ tsp. 7 spices
¼ tsp. black pepper
¼ tsp. safflower
¼ tsp. garlic powder
For Serving, Optional
½ bunch of basely, chopped
Instructions
Cut chicken breast into wedges. Soak in vinegar, salt, and water for 20 minutes.*
Break up the cauliflower florets and stems into small pieces. Add water and 4 tbsp. of vinegar to a pot. Place on high heat and allow it to boil. Add the cauliflower pieces into your pot of boiling water and let it cook for 5 minutes. After five minutes, strain the water from the pot and rinse the cauliflower under cold water.
Peel, wash, and chop the potatoes into wedges. Chop the tomatoes into wedges.
On high heat, place ¼ cup of oil in a medium pot. First, cook the potatoes until they begin to brown. Second, cook the cauliflower on both sides. Add the onion, jalapeno, and tomatoes last. Allow them to cook. If you chose to include meat, cook your chicken until it's golden-brown.
Dispose of any remaining oil.
Mix the tahini, yogurt, lemon juice, and water together. Add the salt, 7 spices, black pepper, safflower, and garlic powder to the mix. Add to a separate pot and cook on medium heat until it begins to boil.
Place the chicken, potatoes, cauliflower, onion, jalapeno, and tomatoes in a glass, baking dish. Pour the tahini, lemon sauce over your ingredients. Cover the dish with aluminum foil.
Pre-heat the oven to 400° F or 200°C.
Place the dish on the middle rack for 30 minutes. Uncover and leave in the oven for another 10 minutes.
For extra flavor, garnish with chopped parsley. Serve over rice or with bread. Enjoy!
Notes
*Meat is optional. If you choose not to use meat, these ingredients/instructions are not needed.
**If you are dairy free, the yogurt is not needed. My daughter loves this meal without the yogurt.
Tatreez: Stitching Cuisines https://stitchingcuisines.com/