A quick and easy meal that's a favorite at picnics!
Mujadara is an easy, simple, and delicious meal to make for family. My family favorite dish when we go on a picnic is Mujadara with a side of simple chopped salad and green olives. A quick and easy meal for the entire family!
Learn how to make this delicious meal by watching my recipe video on my YouTube Channel.
Subscribe to my YouTube Channel for more recipes!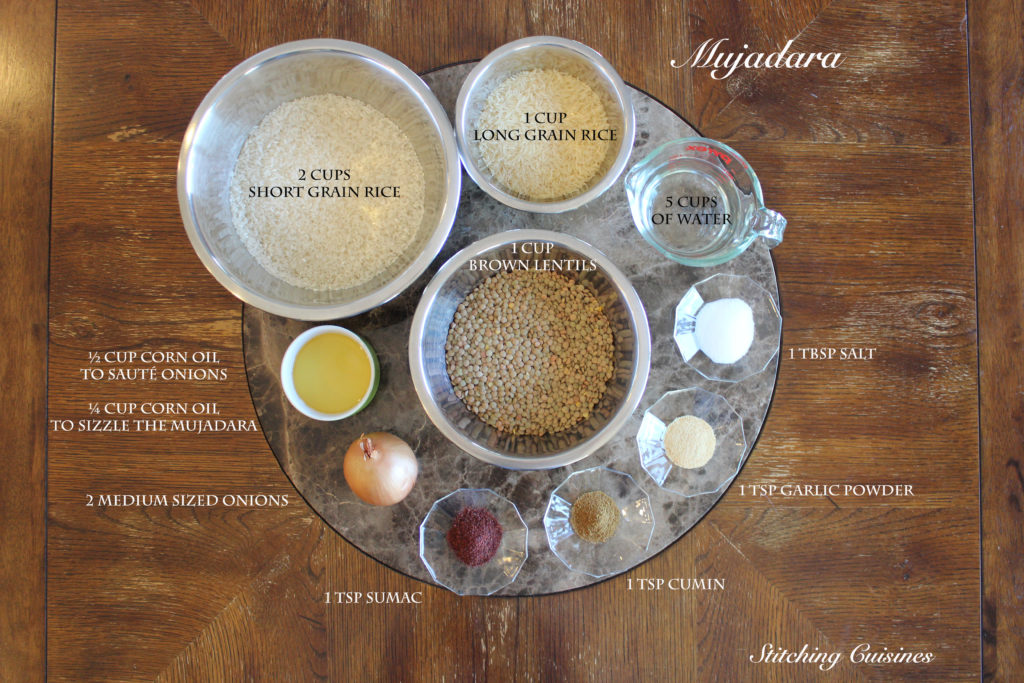 Simple ingredient for a quick meal.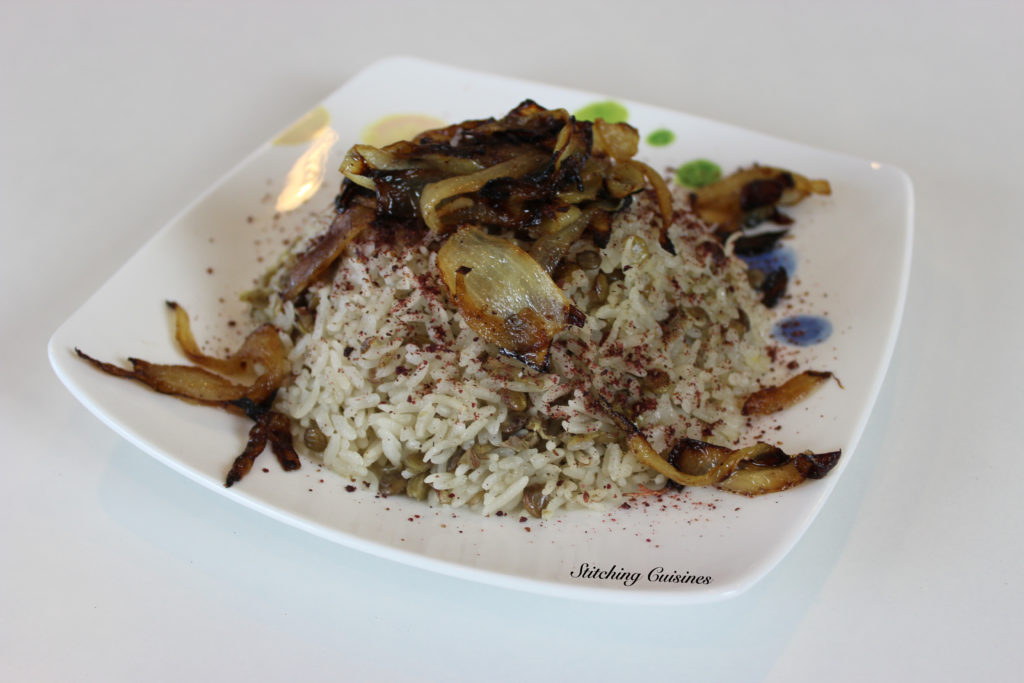 Delicious!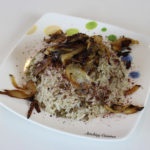 Mujadara [GF, V]
2018-01-30 22:20:14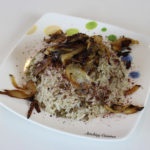 A quick and easy meal that's a favorite at picnics!
Ingredients
1 cup brown lentils
1 cup long grain rice
2 cups short grain rice
2 medium sized onions
1 tbsp salt
1 tsp cumin
1 tsp garlic powder
1 tsp sumac
½ cup corn oil to sauté onion
¼ cup corn oil to sizzle the Mujadara
5 cups of water
Instructions
Soak rice in cold water with a pinch of salt
Boil water in a pot
Add salt, cumin, garlic powder
Wash the brown lentils
Add brown lentils to boiling water
Slice onions
While lentils are cooking, sauté onions in ½ cup of vegetable oil
When onion reach a golden, brown color (become caramelized) add sumac and remove from heat
Test lentils, if they are half cooked, wash the rice thoroughly and add it to the lentils
Make sure the water covers the lentils and rice
Mix the rice and lentils.
After the water boils, lower the heat to low
Rice and lentils (Mujadara) will be coked between 15-20 minutes
Heat ¼ cup of oil in a pan and then pour over the Mujadara
Add the caramelized onions to the Mujadara and mix all together
Serve and enjoy!*
Notes
* Traditionally, Mujadara is served with a simple chopped salad. You can also have plain yogurt, olives, radishes, and/or pickles on the side.
Tatreez: Stitching Cuisines https://stitchingcuisines.com/