Noha Ireiqat
The Chef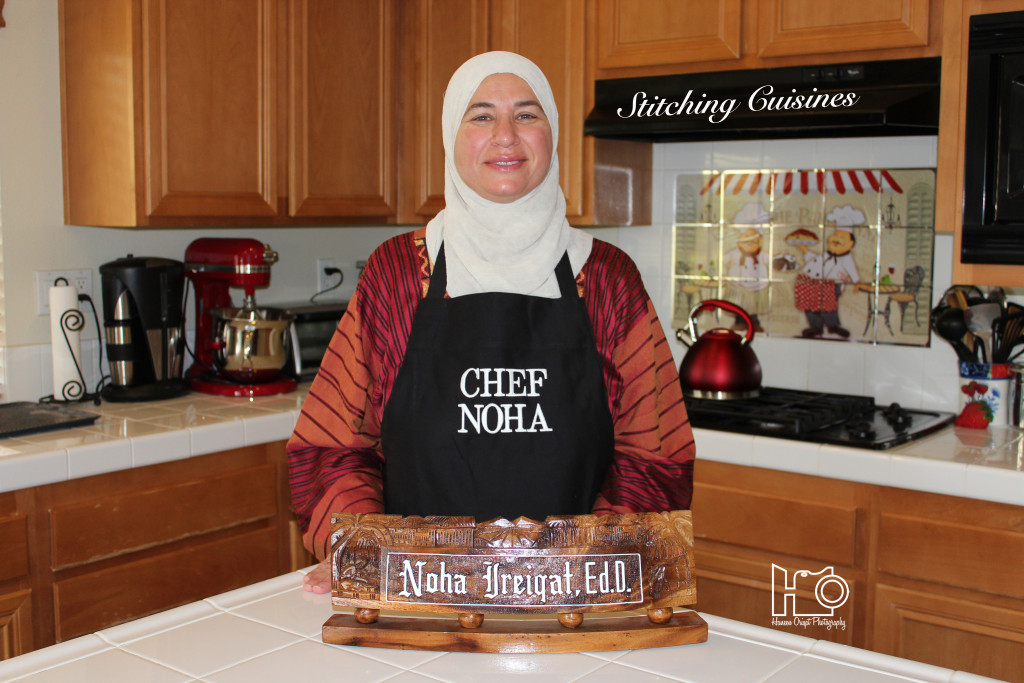 Cooking: my first love and second dream.
While completing my Doctorate of Education degree, everyone kept asking what plans I had next. "A chef with my own cooking show!" I always responded and everyone always laughed. But, I was serious. My first love has always been cooking. My first dream has always been to be a teacher and work in education. I have continued to be passionate about both.
I am a Palestinian who was born and raised in Kuwait. I received my Bachelor of Arts in English with a minor in Translation from Kuwait University. I married a wonderful and supportive man, moved to the United States after the gulf war, and had my four children here in sunny San Diego, California. I went on to receive my Masters in Art of Education and, with the support of my husband and family, completed my Doctorate of Education in Leadership and Management.
Throughout my studies, it was my cooking that kept me sane. I spent all my relaxing moments in the kitchen. My children have always joked that if I could, I would just move my mattress in there. When I needed a break from studying, you would find me cooking and baking at 1 am, filling the house with delicious aromas and bringing the entire family to the kitchen table to eat.
While I learned to cook from my mother overseas, it was here in America that I began to experiment with foods and fuse together different cultural cuisines. My children love my Palestinian dishes, but they also have a love for the variety of ethnic foods that they have been exposed to as Americans. I have always upheld the challenge to make all my food healthy, even going as far as tweaking traditional Palestinian meals to make them healthier for my family. A few years ago, my eldest discovered she was lactose intolerant and only recently did another one of my daughters find out that she is gluten and lactose intolerant. She went from eating all of my food to becoming plant based. My culinary palette has continued to expand.
On my website, you'll find all types of healthy and traditional meals, from my original recipes to vegan, gluten free, and plant based ones.
What is "Tatreez"? Why "Stitching Cuisines"?
In Palestinian culture, our traditional embroidery is called "tatreez". My daughters have expressed to me, "in the same way that you stitch different threads to make a beautiful item, you stitch together different recipes from across cultures to make a delicious meal." This is where the name "Tatreez: Stitching Cuisines" came from.
Itfadlo, welcome, to my kitchen where you'll find a healthy twist on worldly cuisine.