One of the world's healthiest foods in a delicious stew. Popeye would approve!
You don't often hear of children loving their green vegetables, and especially not spinach. When I first became a mother, friends told me stories of how they made sure they had their children watch shows like Popeye to show their kids how important it was to eat vegetables, and how amazing the benefits of spinach can be. I never had that issue. My kids not only loved their veggies, they loved broccoli and spinach. In fact, spinach is still one of my son's favorite foods. From spinach pies to spinach stew. Spinach stew with garbanzo beans is a family favorite. With all the materials on hand, it's a deliciously quick and easy meal to make.
I thought it would be a fun meal to share on video.
Click here to watch how I make my Spinach Stew on my YouTube Channel!
Sahtein! Enjoy!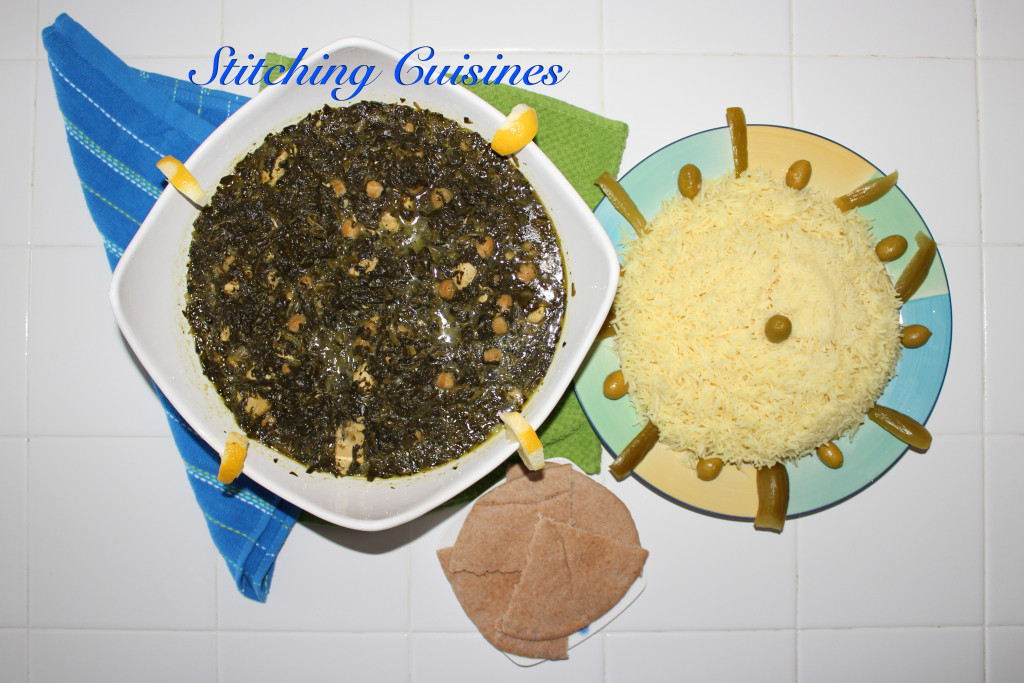 Can be served with rice, or pita bread, or green olives and Mediterranean pickles.
Rice recipe here!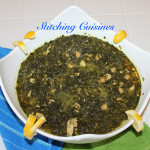 Spinach Stew
2015-10-06 15:14:57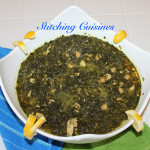 Serves 6
One of the world's healthiest foods in a delicious stew. Popeye would approve!
Ingredients
3 medium pieces of chicken breast (omit for vegan recipe)
4 bags of chopped spinach
1 onion, minced
4 cloves of garlic, minced
1 tbsp salt
½ tbsp black pepper
1 tsp seven spices
¼ tsp cumin
¼ tsp safflower
4 tbsp oil for spinach
2 tbsp oil for chicken
2 small lemons
1 cup chick peas
3 ½ cups of hot water
Instructions
Stew
Chop chicken breast into cubes.
Soak in vinegar for 10 minutes, then rinse.
On high heat, place 2 tbs oil in a pot.*
Add minced onion and stir for at least 5 min until brown.
Add minced garlic stir until brown.
Add spinach and lower the heat to medium.
Cover the spinach and leave for 20 min.
Add 3 cup of hot water.**
After the stew begins to boil, add salt, seven spices, cumin, and black pepper.
Lower heat to medium and add the chick peas.
Let the stew cook on medium heat for 5 min.
After you turn off the stove, add the juice from 2 small lemons to the stew.
Chicken
In another pot, heat 2 tbs of oil.
Add chicken and safflower.
Reduce the heat to medium and cover the pot.
Leave for 10 min or until chicken begins to brown.
Add to stew.
Allow the stew to cook on low heat for 5 min.
Notes
* Start from this step when making the meal vegan.
** Add another cup of ½ cup of water if the broth is too thick.
Can be served with rice or bread on the side.
Tastes great with olives and Mediterranean pickles.
Tatreez: Stitching Cuisines https://stitchingcuisines.com/