Savory and warm, with a spicy kick. This dish is an easy and quick whip up for any weeknight!
If you always have a packed schedule that keeps you on the go like me, then you know what's it's like to come home after a busy day and need to whip together a quick meal. We've all been in that situation where we have the intention to cook an intricate meal for our loved ones, but then need to change courses so that they can eat before midnight.
I'm a working mother, with a loving and hard-working husband and four children who love home-cooked meals. I plan my meals days ahead of time. One day, I decided to make stuffed Mexican squash. I made sure to buy all the ingredients a day early, knowing I will need time the day of the meal making to carve out each squash, prepare the filling, and delicately stuff each one before making the broth that they will be cooked in. The day I planned to make the meal, I came home late from an exhausting day at work. The squash was just sitting there on the counter, calling out my name. I had really wanted to make my family stuffed squash, but the clock informed me that it would not be done in time for my family to eat. I still really wanted to make something with the squash.
I love creating meals. It's my favorite part of cooking. I thought to myself, what if I switched it up a bit? I took out chicken breast to thaw, instead of the beef that would normally accompany the rice in the filling, and pulled out fresh tomatoes and an assortment of spices. I started chopping away at the squash… This is the creation that emerged. Now, it's one of my family's favorite meals! It's quick, very easy, and deliciously healthy! All fresh ingredients. The meal can be eaten with meat or vegan, like my daughter prefers. It's a must try meal!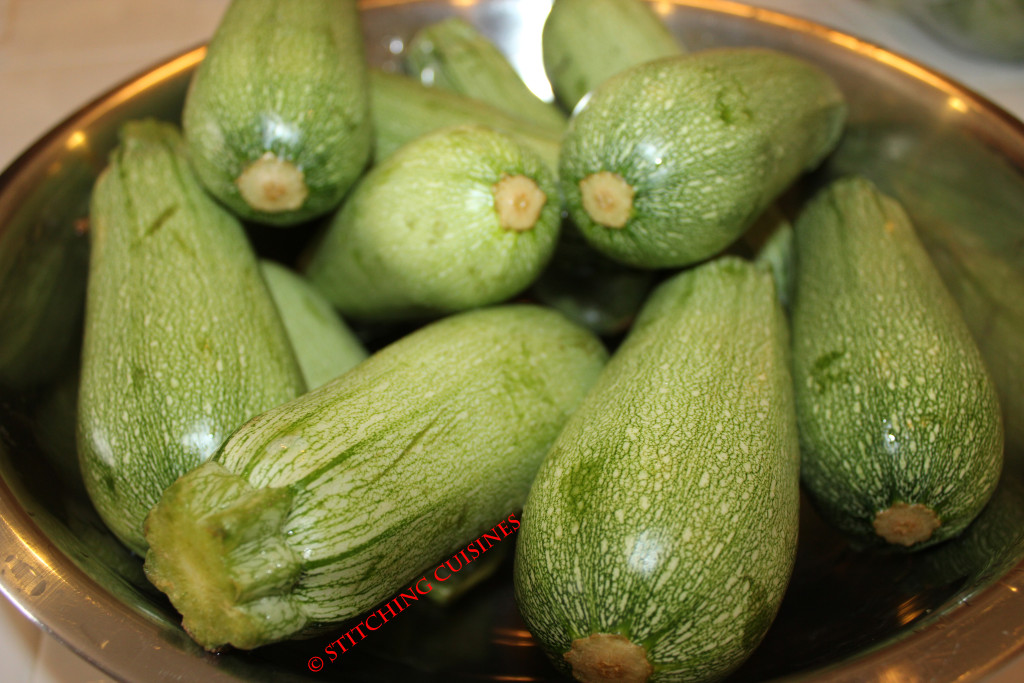 Stuffed Mexican squash is a favorite meal for my youngest daughter, but it's not too quick to make. I needed to create a quick and easy, healthy meal for my family using squash.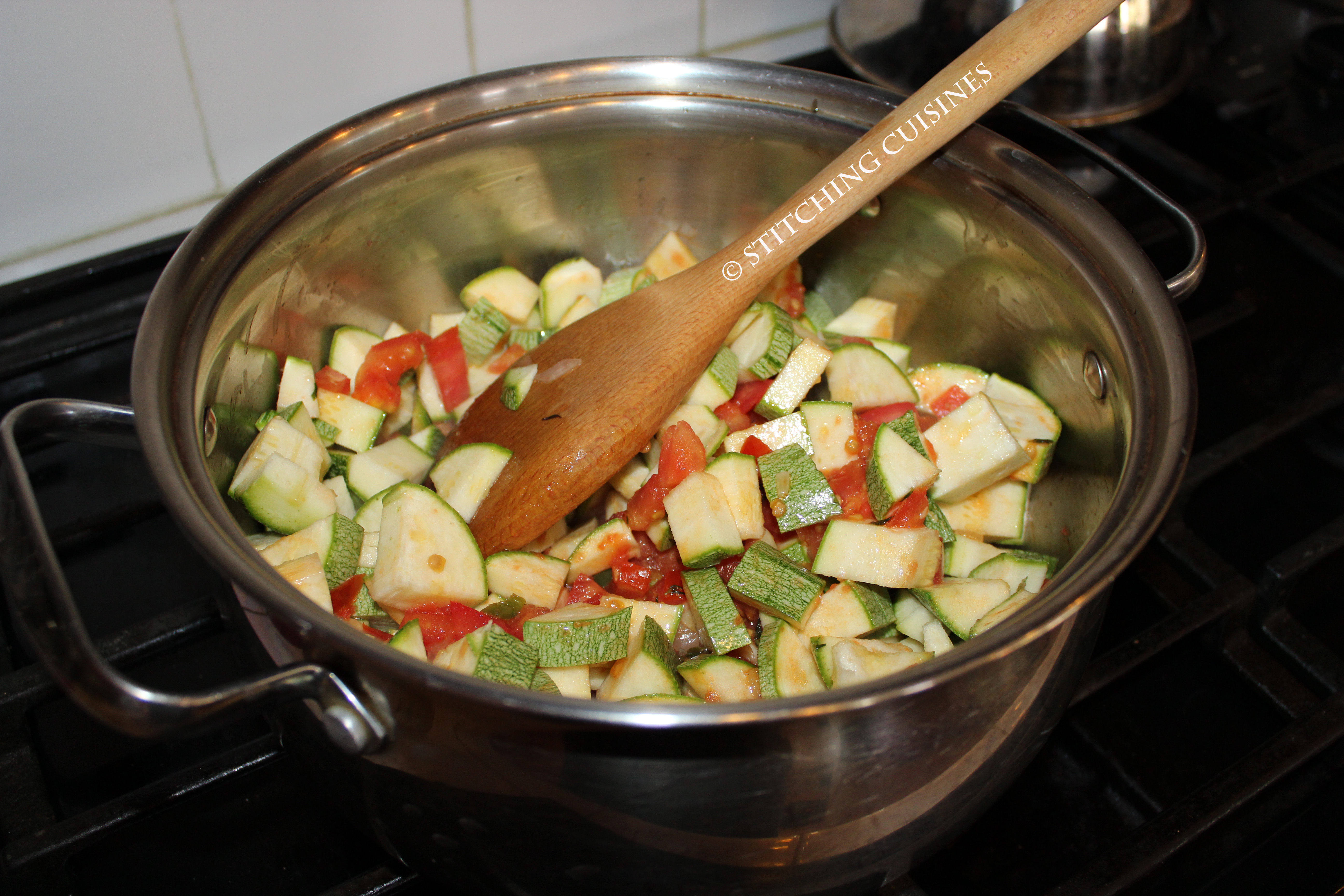 Luckily, I found fresh ingredients in my kitchen, tomatoes and rosemary, that were the perfect compliment to the squash.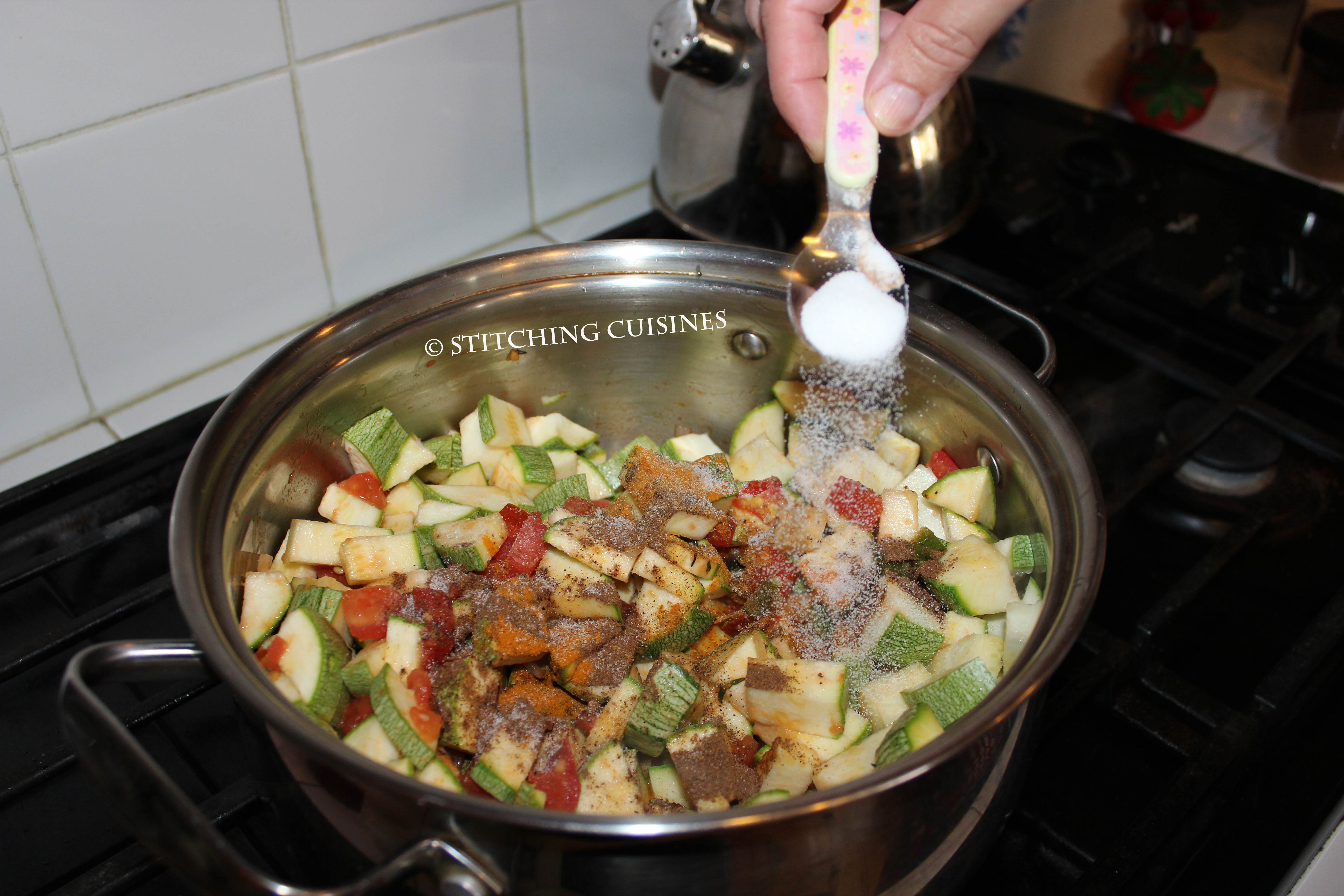 No meal is complete without spices! Lots of delicious spices are a staple of all Middle Eastern meals.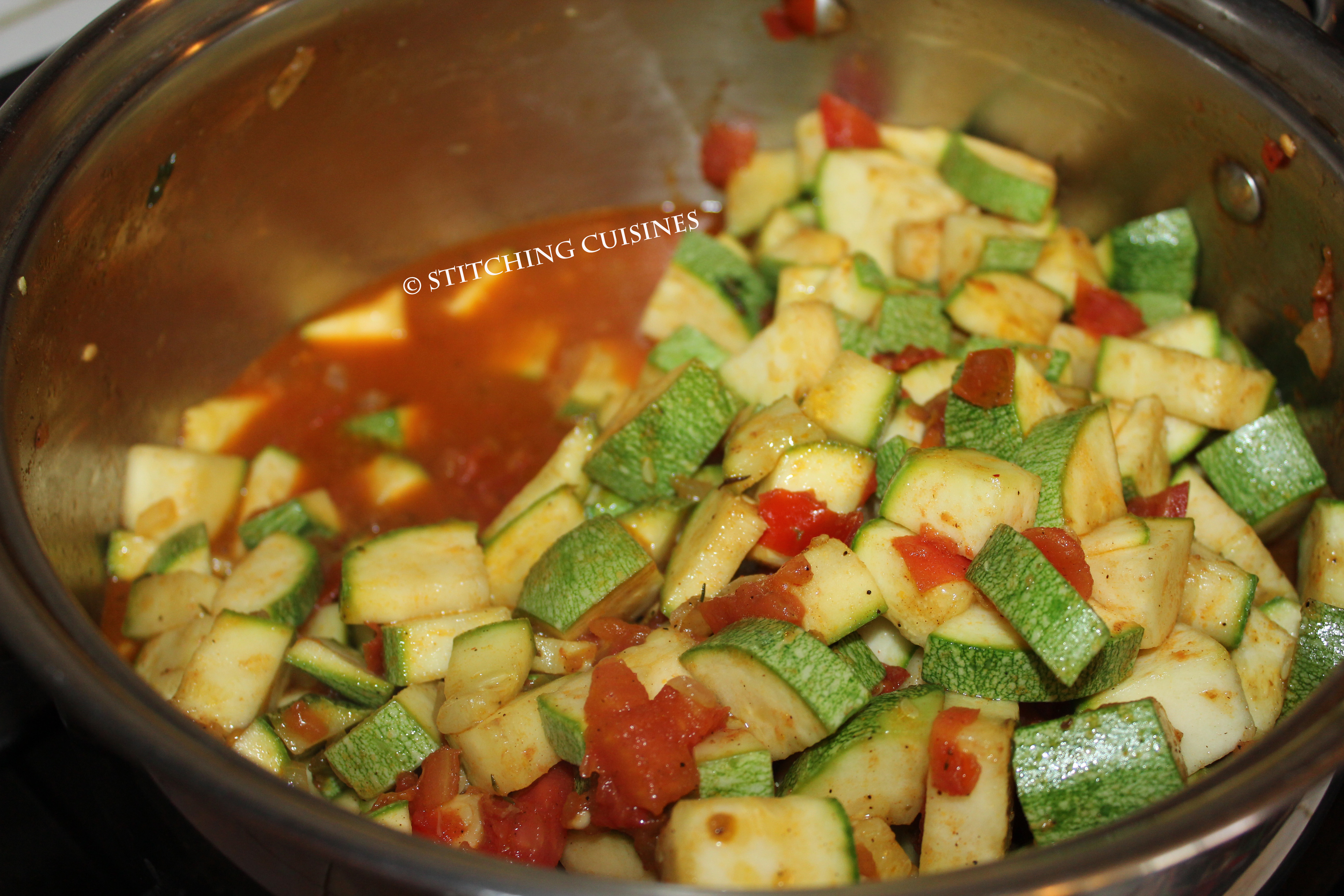 I only use fresh tomatoes in my meals. This always adds such a rich color and lighter taste.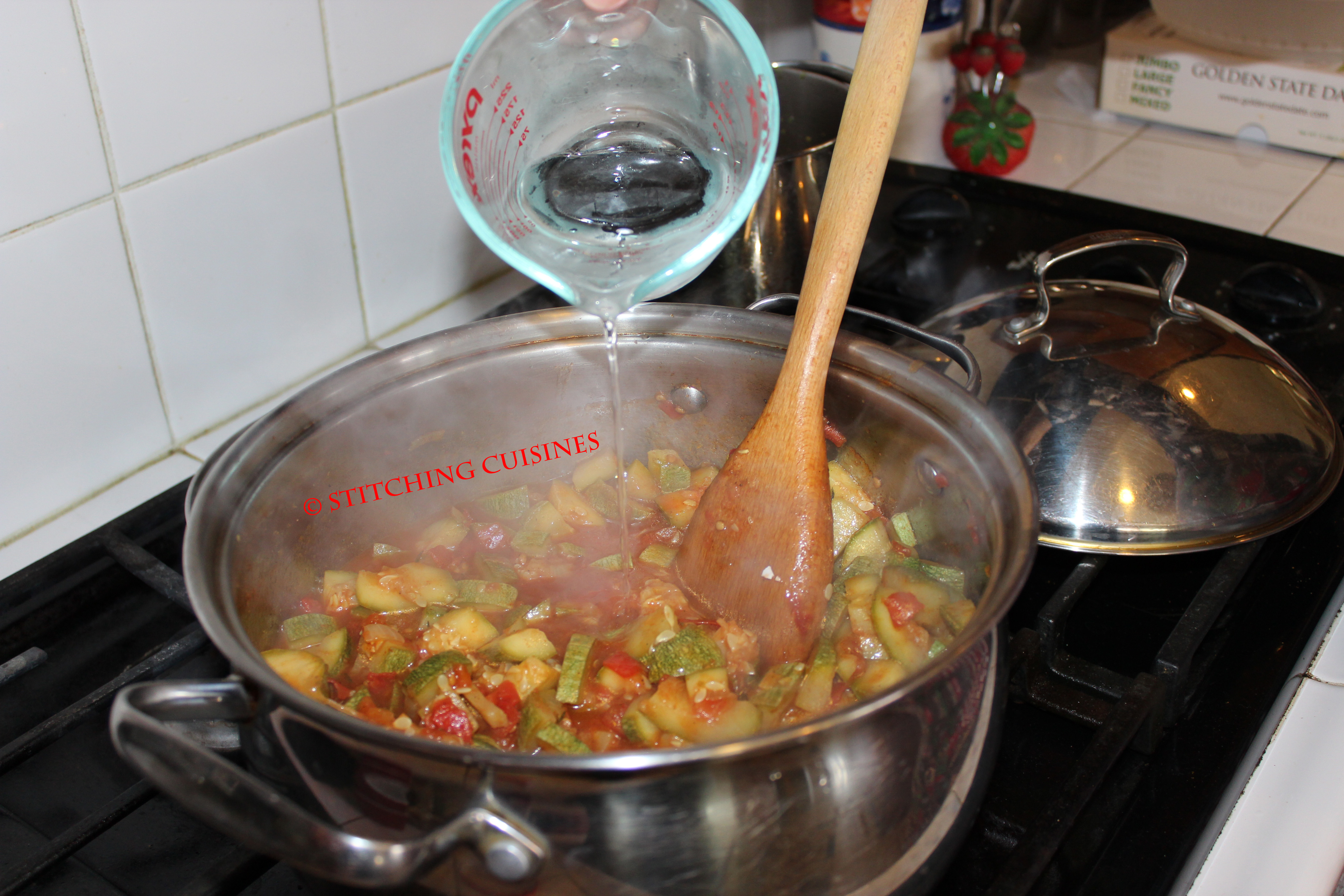 I realized I needed a broth so that this can be plated over rice, because everyone knows we Middle Easterners love our bread and rice. So, I added boiling water to the veggies and spices. The aroma was mouth watering!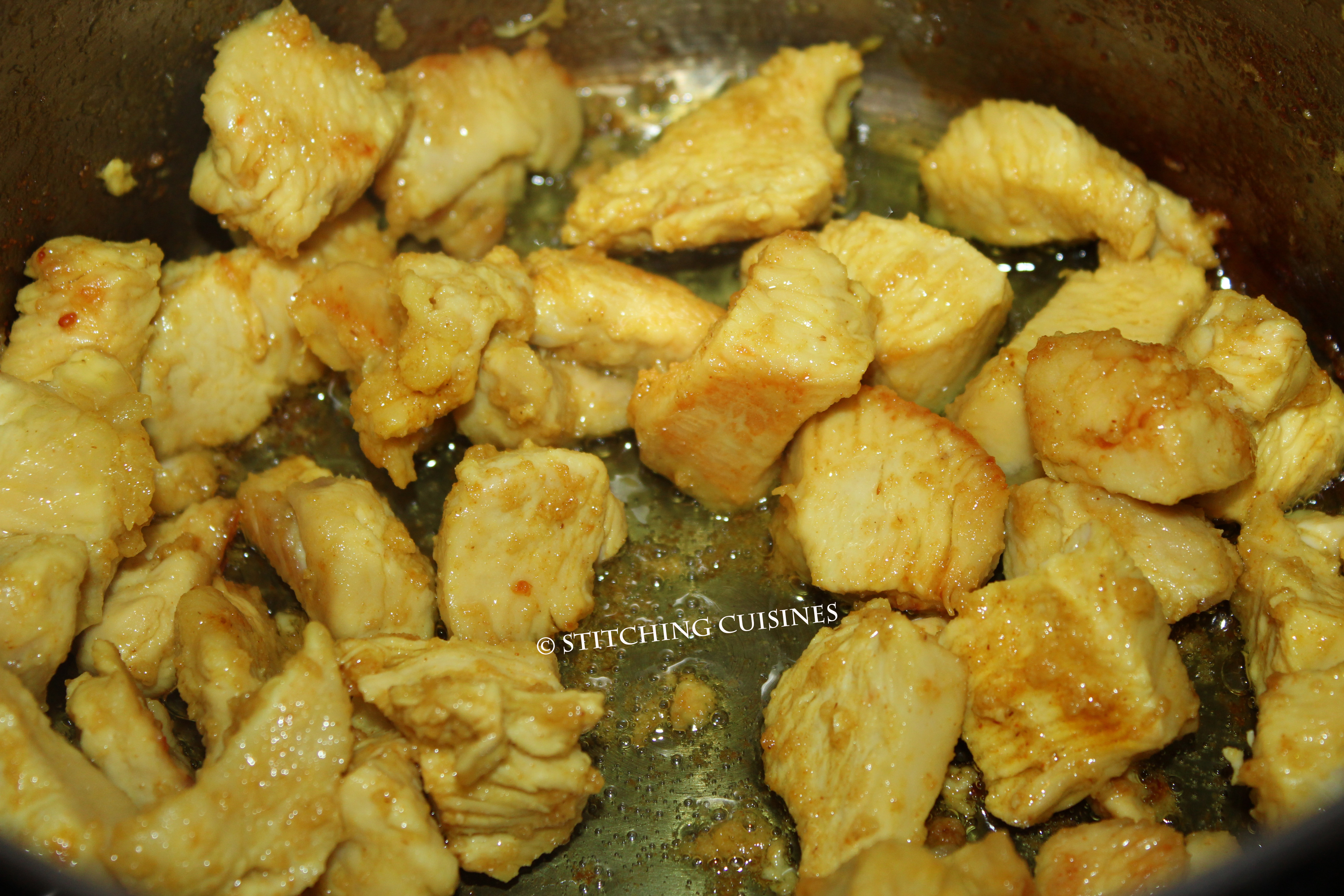 This meal can stay gluten free and vegan, but meat lovers can choose to add their choice of meat.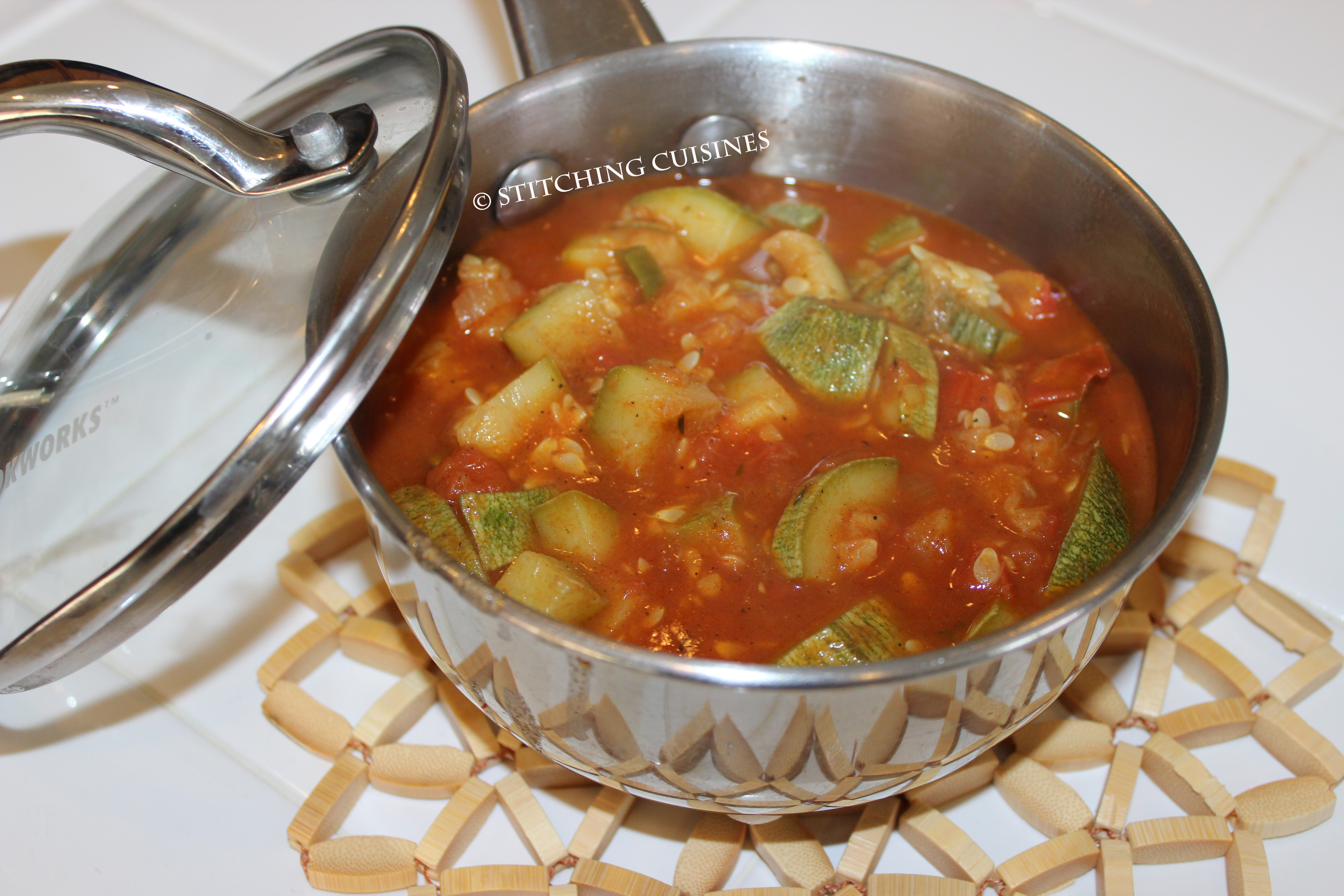 One of my daughters is gluten free and vegan. This has made me even more creative in making my meals healthy for my family. Her meals are always so delicious, that the rest of my children are always asking to taste her version our same meal.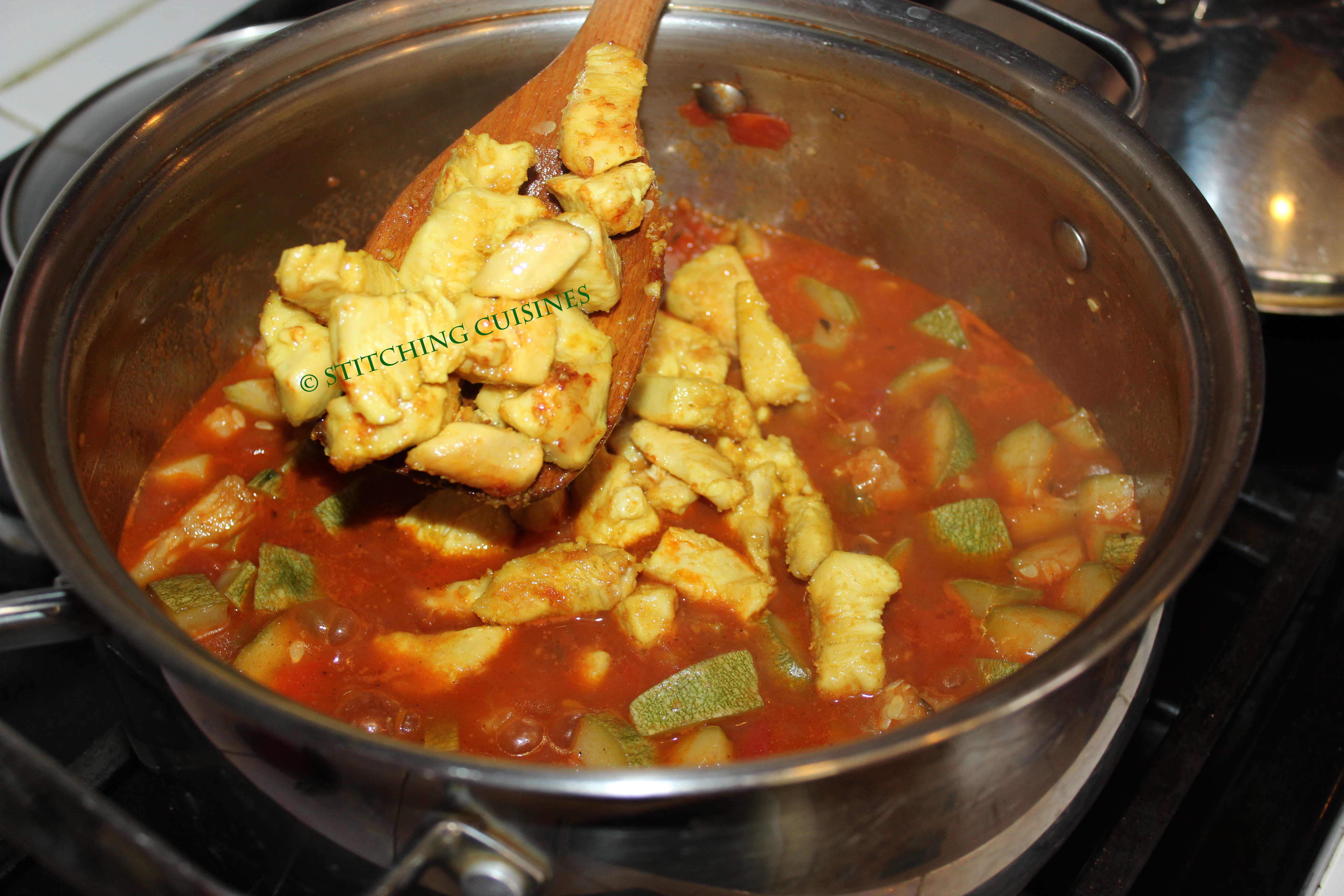 Cooking the marinated chicken in the stew allows for the meat to soak in the incredible spices.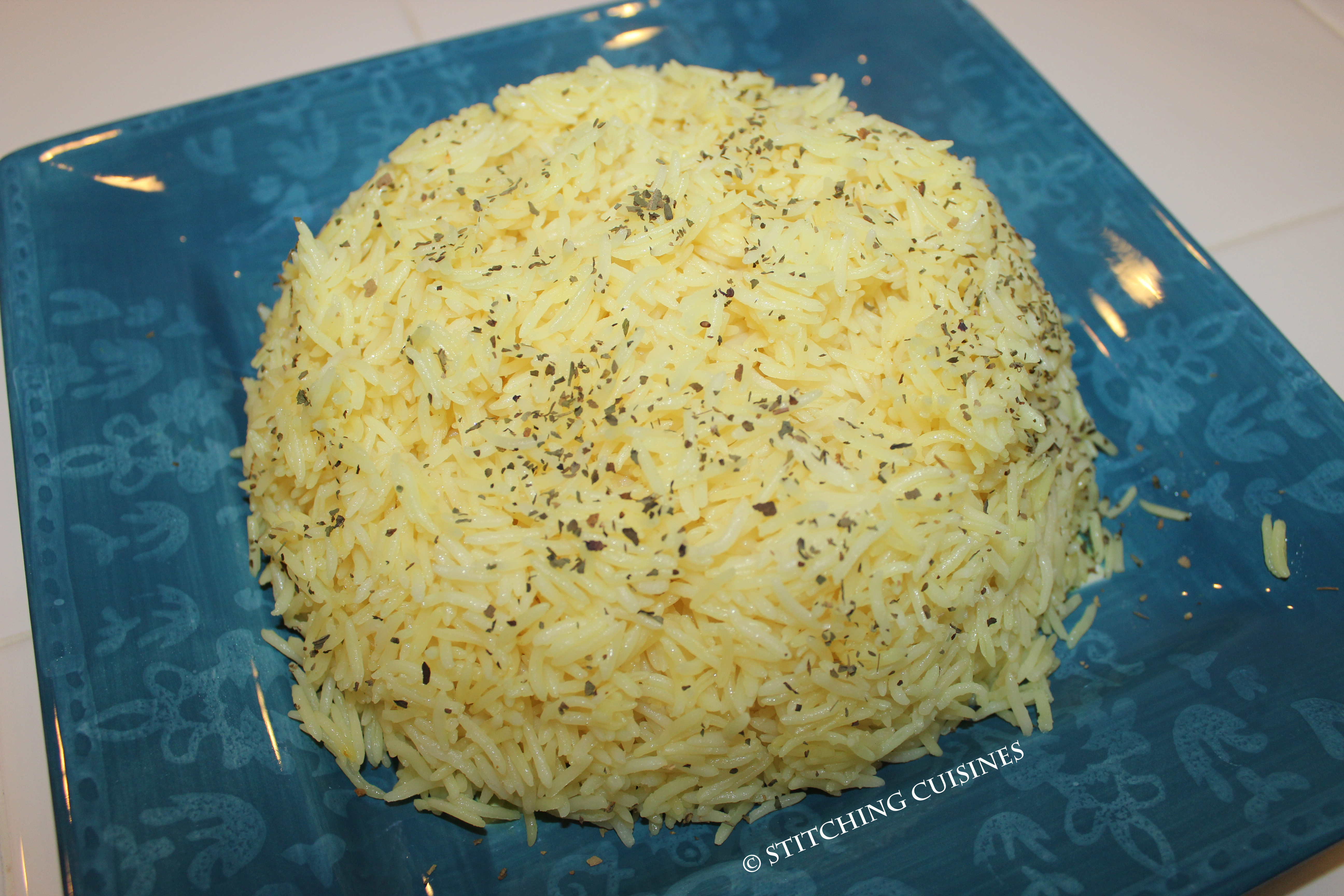 I find that rice can be decorated in so many ways and it will always look appetizing when cooked right. This was topped with dry basil. My family has an obsession with basil!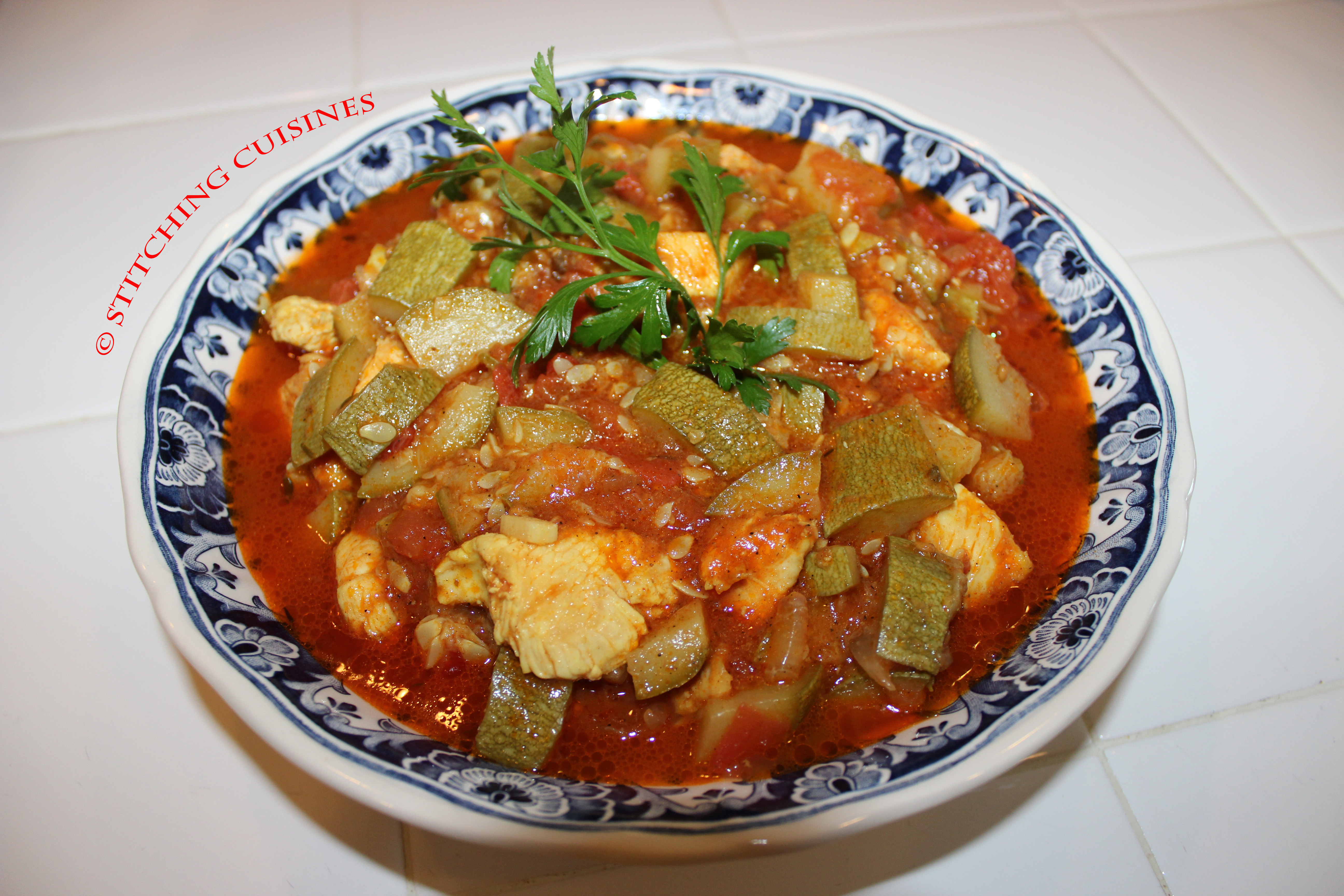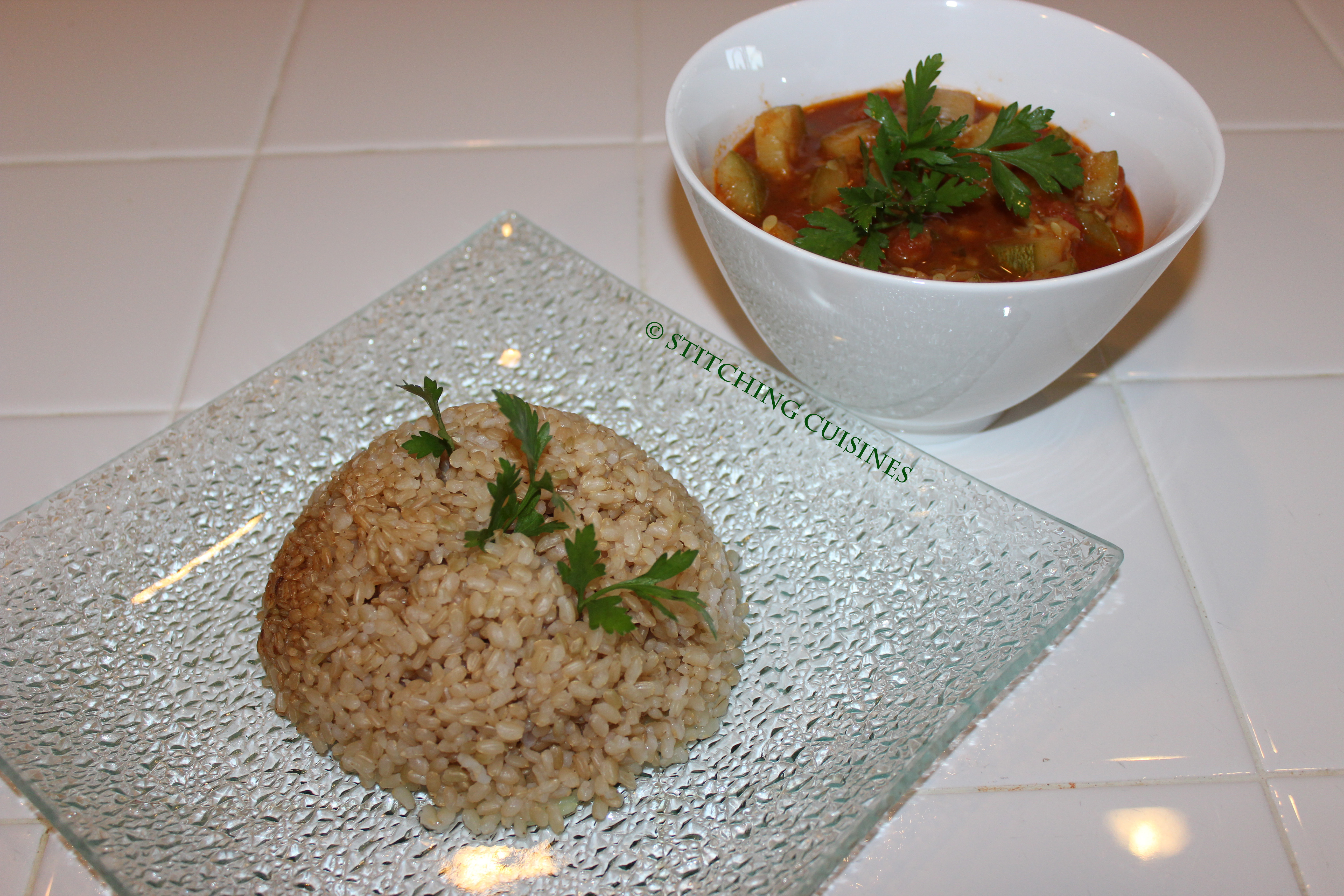 Whether you're vegan, a vegetarian, or meat lover, sahtein! Enjoy!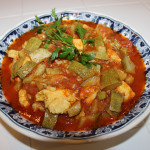 Mexican Squash & Tomato Stew
2015-09-28 11:40:57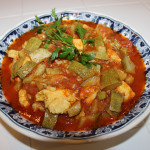 Serves 6
Savory and warm, with a spicy kick. This dish is an easy and quick whip up for any weekday night!
Ingredients
3 medium pieces of chicken breast or 1lb of beef (omit for vegan recipe)
10 large Mexican squash
7 medium tomatoes
1 tbs of tomato paste
1 jalapeño pepper
5 cloves of garlic, chopped
2 stems of fresh basil
2 sprigs of rosemary
1 tsp salt
½ tsp 7 spices
½ tsp cumin
¼ tsp safflower
¼ tsp black pepper
2 tbs of oil for veggies
2 tbs of oil for chicken breast
1 cup boiling water
Instructions
Stew
Chop chicken breast into cubes.
Soak in vinegar for 10 minutes, then rinse.
On medium-high heat, place 2 tbs oil in a pot.*
Add the chopped garlic, jalapeño peppers, tomatoes, and squash in this order.
Add 1 tbs of tomato paste.
Then add the basil and rosemary followed by the salt, cumin, and seven spices.
Add a cup of boiling water.
Let the stew cook on low heat for 15 min.
Chicken
In another pot, heat 2 tbs of oil.
Add chicken and safflower.
Reduce the heat to low until chicken begins to brown.
Add to stew.
Allow the stew to cook on low heat for 5 min.
Notes
* Start from this step when making the meal vegan.
Can be served with rice or bread on the side.
Tastes great with olives and Mediterranean pickles.
Tatreez: Stitching Cuisines https://stitchingcuisines.com/