A creamy eggplant dish paired with the rich flavorful combo of tomatoes and spices.
My children love vegetables, some more than others. Eggplant is a loved vegetable in my family because it's versatile. There are many traditional Middle Eastern dishes that use eggplant as the main ingredient. Moussaka is well known all over the Middle East and made differently throughout each country. This unique way of making this eggplant and tomato layered dish is Palestinian and can be made vegetarian or with meat.
I also love that eggplants are a deep shade of purple, my favorite color!
Click here to learn how to make my Palestinian Moussaka Beitinjaan by watching me teach a dear friend of mine how to make the delicious dish on my YouTube Channel and be sure to SUBSCRIBE for more recipes!
The Ingredients are simple. Remember, the meat is optional. Seven spices recipe here!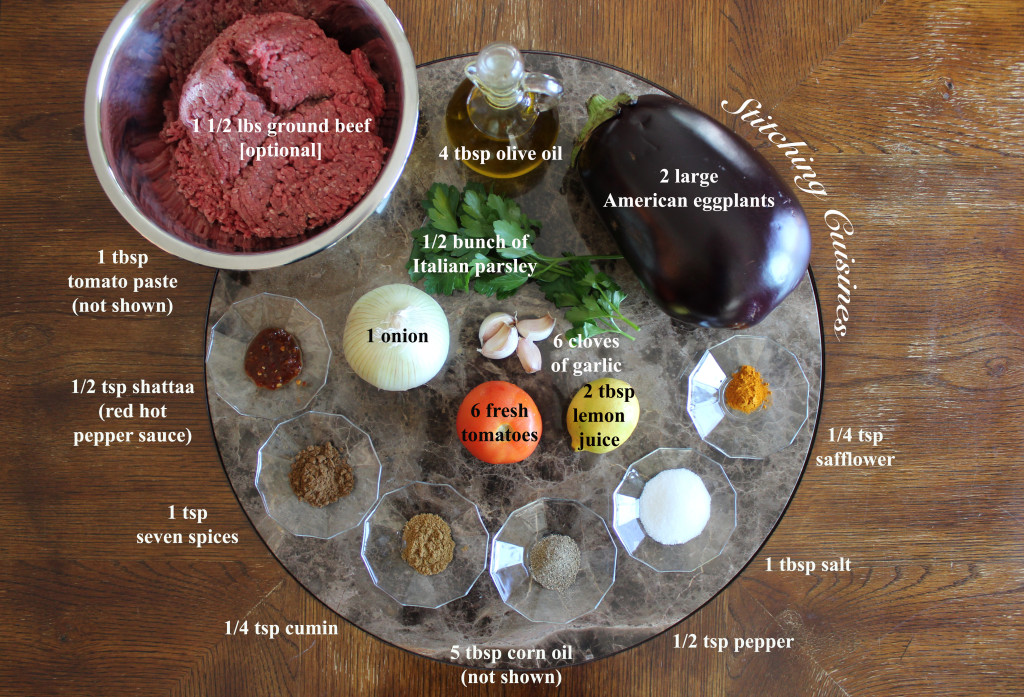 The deliciously finished dish!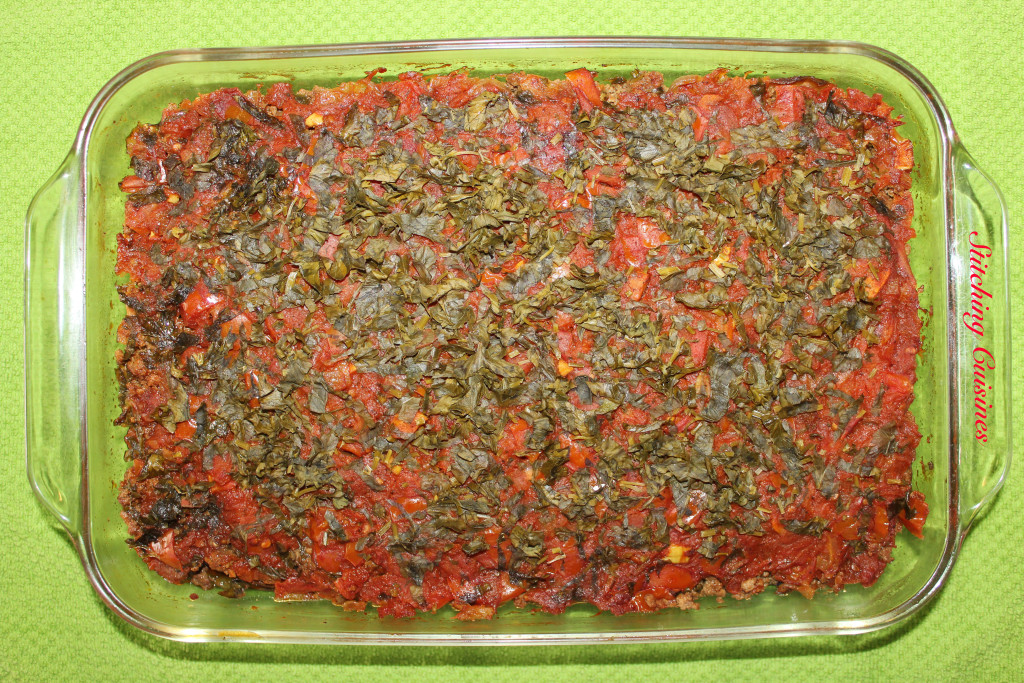 Ready to eat! Delicious with rice (recipe here) or pita bread and pickles!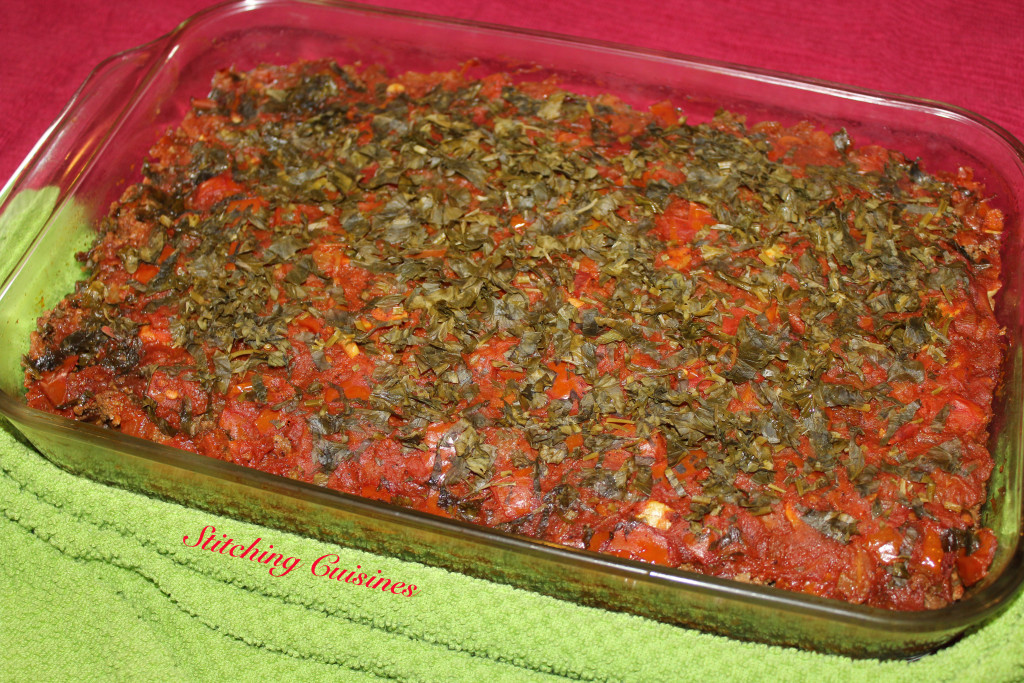 Palestinian Moussaka Beitinjaan (Eggplant & Tomato Layered Dish) [GF; VO]
2015-10-28 17:01:26
Serves 6
A creamy eggplant dish paired with the rich flavorful combo of tomatoes and spices.
Ingredients
2 large American eggplants
6 fresh medium tomatoes
1 onion
6 cloves of garlic, chopped
½ bunch of Italian parsley
6 fresh tomatoes
1 tbsp salt
½ tsp pepper
¼ tsp cumin
1 tsp 7 spices
½ tsp safflower
½ tsp shatta (red hot pepper sauce)
2 tbs lemon juice
4 tbs olive oil
3 tbs of oil for vegetables
2 tbs of oil for meat*
1½ lb ground beef (omit for vegan recipe)
Instructions
Wash the eggplant, cut them in circles, and peel them.
Wash the eggplant with a pinch of salt and either dry them with a napkin or drain the water with a colander.
Cover a tray with aluminum foil, place the eggplant on the tray in one layer, and then wipe both sides of the eggplant with olive oil.
Pre-heat the oven to 400º F and place the tray on the middle rack for 1 hour.
On medium-high heat, heat 3 tbs of corn oil in a pot.
Sauté the chopped onion until it's brown and then add the chopped garlic.
Add the chopped tomatoes to the onion and garlic.
Place the ground beef in a colander, wash with cold water; drain the water.
In another pot, heat 2 tbs of corn oil.*
Add the ground beef.*
Add the spices to the mixture of tomatoes, onions, and garlic; mix them together and lower the heat.
Then add the tomato paste to the mixture. Add the 2 tbsp of lemon juice.
Add ½ of water to the mix and stir; leave it to boil before turning off the stove.**
In a rectangle Pyrex, first place a layer of eggplant, then add the layer of meat* over it, and third add the sauce.
Garnish the dish with parsley and cover it with foil.
Place the dish in the oven on 400º F, on the middle rack for 15 minutes.
Notes
* Omit meat for a vegetarian/vegan meal.
** Water is added for meal only if you would like to eat it with rice.
Tatreez: Stitching Cuisines http://stitchingcuisines.com/