A simple salad to brighten any meal!
My father-in-law never asked my mother-in-law or his daughters to make him dinner. Even when I visited them in Palestine and always offered to make dinner for him, he refused. He was a wonderfully simple man who always told me that he preferred to make simple meals that he found delicious and filling. His favorite was Saltet Khyar wa Bandoura, or a Simple Mediterranean Salad that comprised of cucumbers and tomatoes. Every night he washed the cucumbers, tomatoes, and green mint and minced them together with salt, lemon juice, and olive oil. He would eat the salad with pita bread. Sometimes, he preferred to change up the meal by adding a little grated cheese or a tablespoon of yogurt. Now, this is my daughter Batoul's favorite dish for breakfast or dinner. It's a great addition to brighten any meal!
Learn how to make this Simple Mediterranean Salad by watching my Brunch recipe video on my YouTube Channel.
Subscribe to my YouTube Channel for more recipes!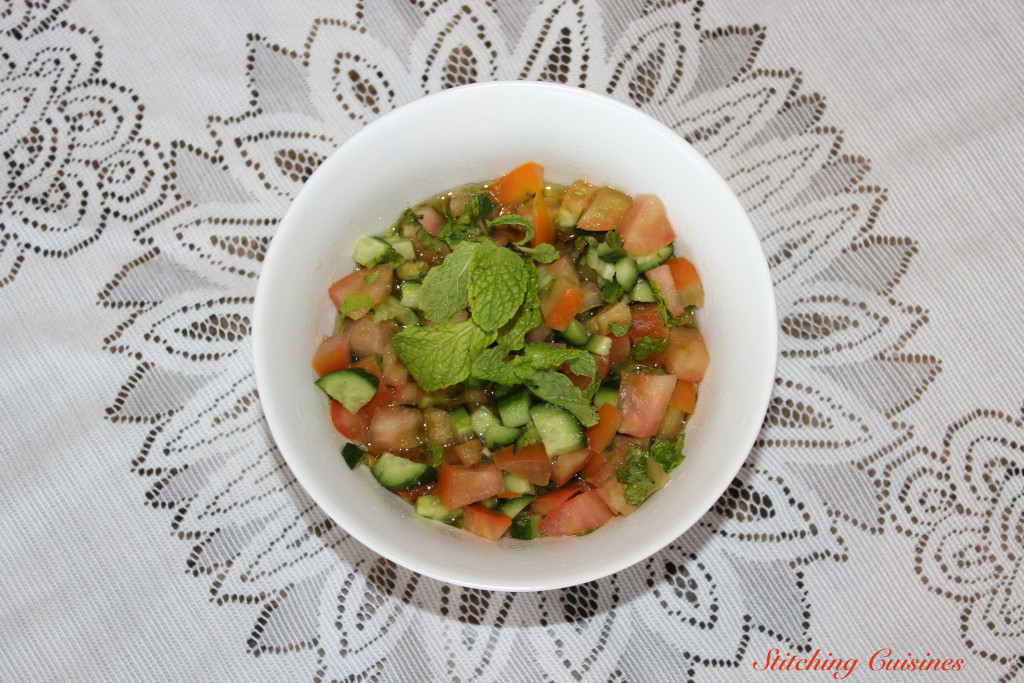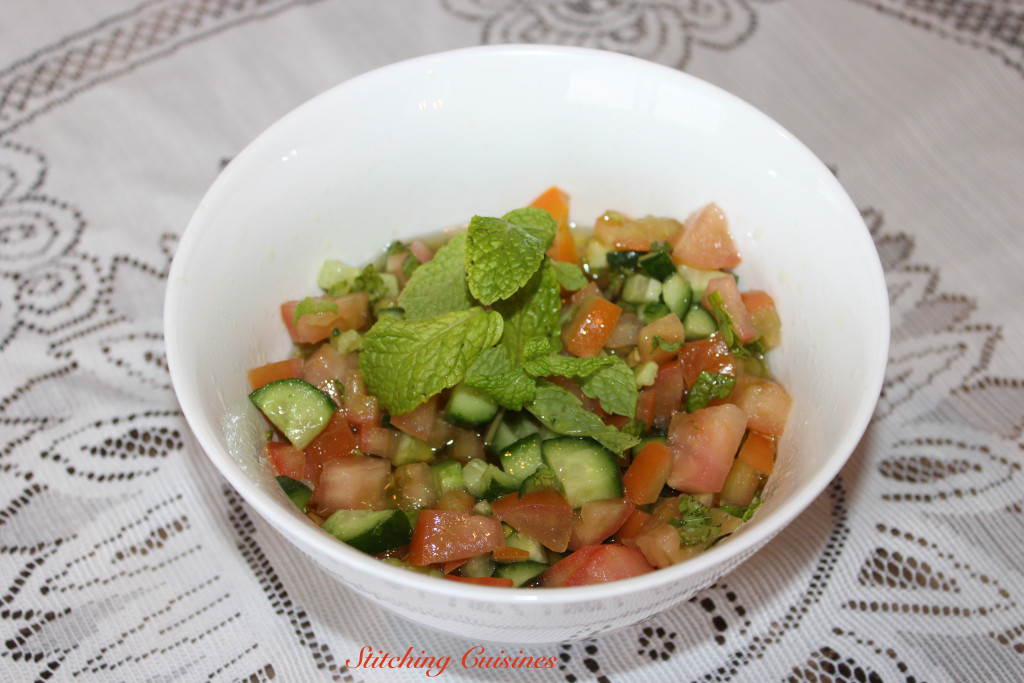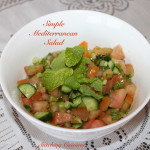 Simple Mediterranean Salad
2016-01-18 00:07:17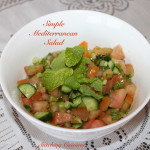 A simple salad to brighten any meal!
Ingredients
2 tomatoes
2 cucumbers
Small bunch green mint
¼ tsp salt
4 tbsp lemon juice
4 tbsp olive oil
Instructions
Finely chop the tomatoes, cucumbers, and green mint.
Add salt, lemon juice, and olive oil.
Mix everything together and enjoy!
Notes
Serve with pita bread or any bread you prefer.
Tatreez: Stitching Cuisines http://stitchingcuisines.com/