A deliciously spicy tomato and egg dish to start off your morning!
I can never forget the first time I had Bayd wa Bandoura! I was around 11 years old and I was visiting my grandparents in Palestine. My dearest uncle wanted to make me a special breakfast dish. He called it, "Shakshuka". The name made me laugh. As a young child, I thought to myself, what kind of dish is called Shakshuka? I was excited to have new dish for breakfast. My uncle spent a good amount of time preparing the dish for me. When it was time to eat, I recognized the dish immediately as one that my mother always made for us. She called it, "Bayd wa Bandoura". I learned that in countries like Morocco, they call it Shakshuka. I also learned that there are different ways to make this dish. It is a very simple and well-known breakfast in Palestine. My family is a big lover of Bayd wa Bandoura, with all its delicious spices!
Learn how to make Bayd wa Bandoura by watching my Brunch recipe video on my YouTube Channel.
Subscribe to my YouTube Channel for more recipes!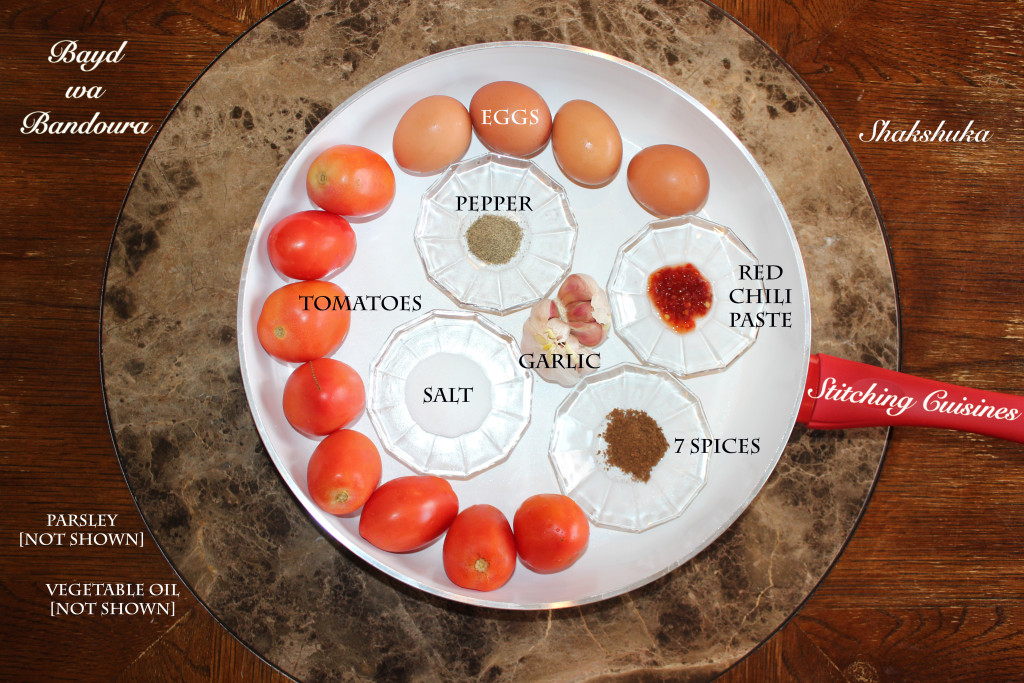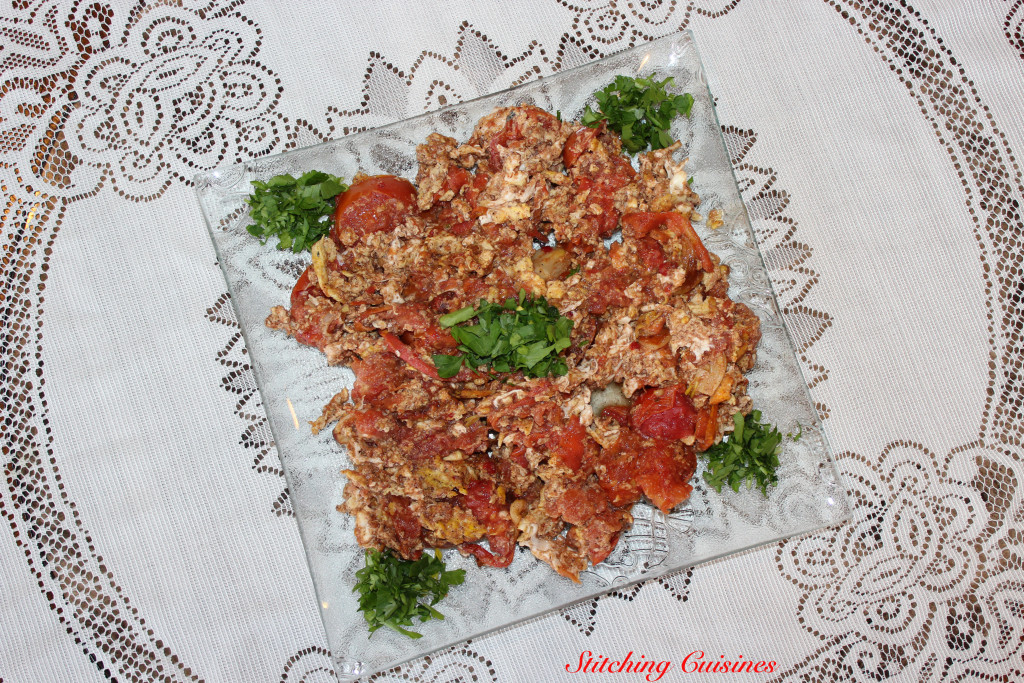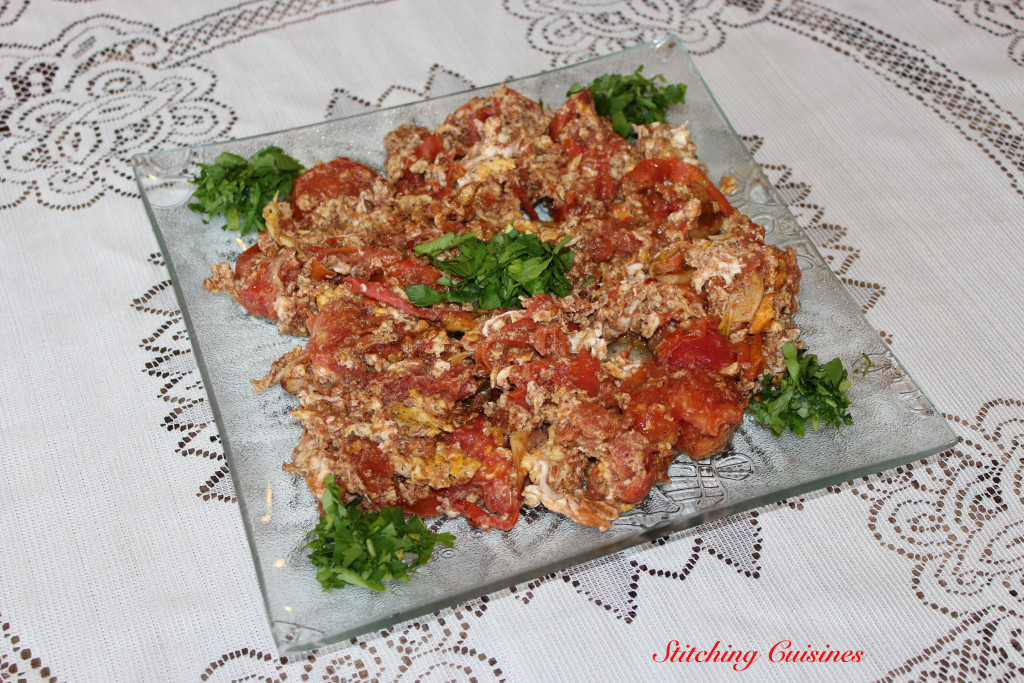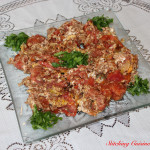 Bayd wa Bandoura – Shakshuka
2016-01-17 23:43:11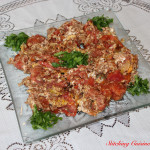 A deliciously spicy tomato and egg dish to start off your morning!
Ingredients
8 tomatoes
4 eggs
5 cloves of garlic
4 tbsp vegetable oil
¼ cup parsley
1 tsp salt
½ tsp 7 spices
½ tsp black pepper
½ tsp red chili paste
Instructions
Wash the tomatoes and cut them in round slices.
On high heat, place the oil in a big skillet.
Add the chopped garlic and sauté them.
Add the tomatoes and sauté them.
Add salt, 7 spices, black pepper, and the red chili paste.
Crack the eggs, beat well and pour them over the tomatoes.
Leave until fully cooked.
Garnish with parsley.
Tatreez: Stitching Cuisines http://stitchingcuisines.com/