A simple and filling breakfast or side dish for any potato lover!
I was raised in the Middle East. Overseas, we used to eat together as a family three times during the day: breakfast, lunch, and dinner. If one of my family members missed breakfast, then he/she would not miss lunch or dinner. Family time was very important, and it's something that I passed on to my children. In the Middle East, the main meal of the day is lunch.
My father used to buy potatoes in big sacks from Al Hesba (free market). Therefore, my mother always tried to create new meals with potatoes that could go with any meal of the day. The M'faraket Batata is one of my favorite potato dishes that we eat at breakfast or dinner. An easy and delicious meal to make! Whenever I am indecisive about what to cook, my children ask me to make M'faraket Batata. I love making this dish, not only because my family loves it, but it's a simple and filling dish for any and all potato lovers!
Learn how to make Homestyle potatoes or M'faraket Batata by watching my Brunch recipe video on my YouTube Channel.
Subscribe to my YouTube Channel for more recipes!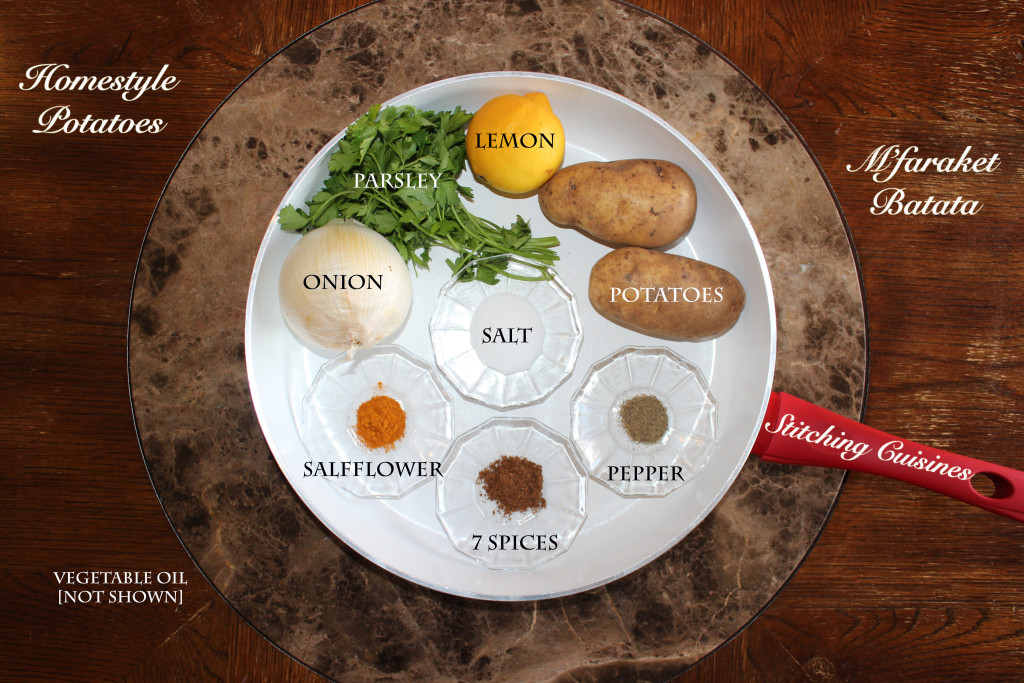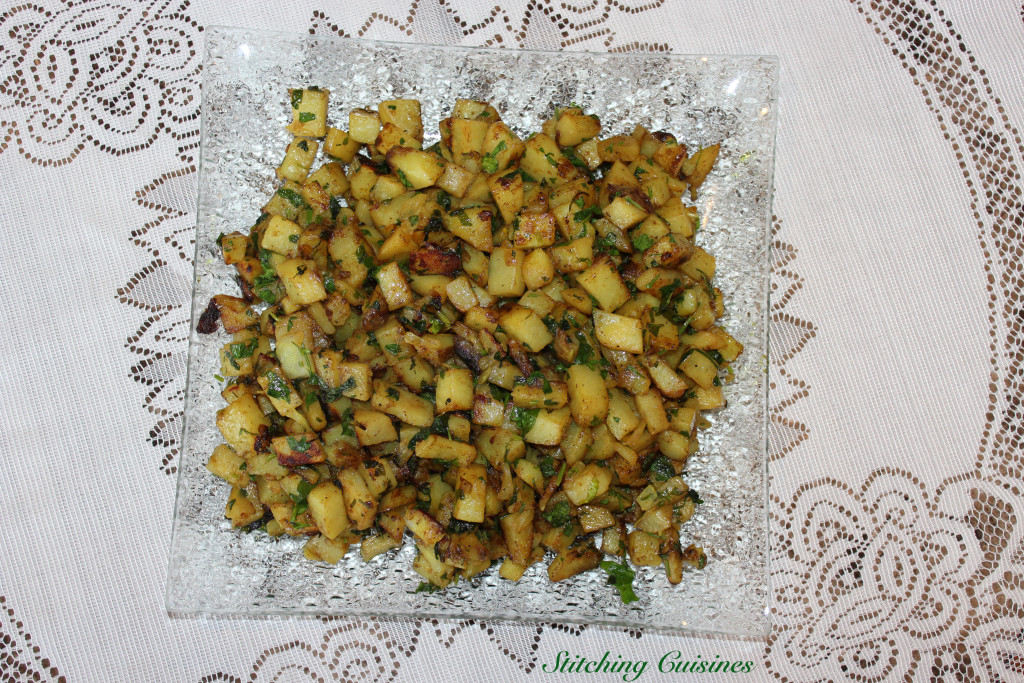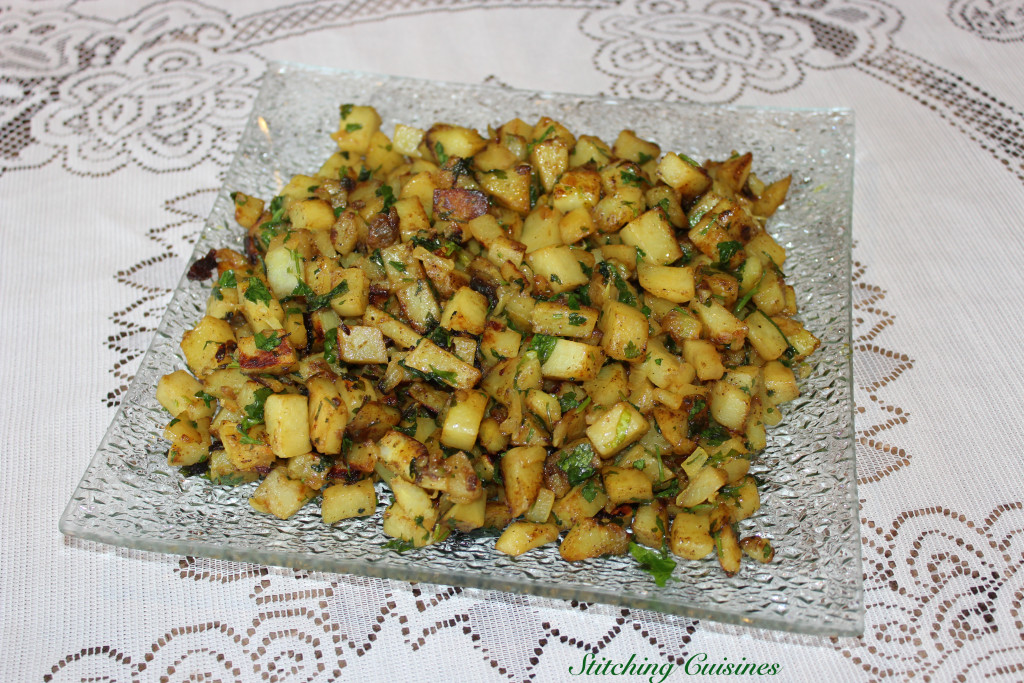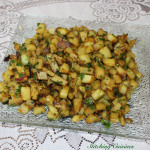 Homestyle Potatoes – M'faraket Batata
2016-01-17 23:09:03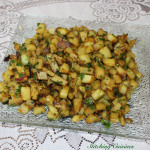 A simple and filling breakfast or side dish for any potato lover!
Ingredients
8 potatoes
1 onion
1 bunch of parsley
1tsp salt
½ tsp 7 spices
½ tsp black pepper
½ tsp safflower
3 tbs lemon juice
4 tbsp vegetable oil
Instructions
Peel the potatoes, wash them, and cut them into cubes.
On high heat, place 4 tbsp of vegetable oil in a large skillet.
Add the chopped onion and sauté it for a few minutes.
Add the potato cubes.
Decrease the heat to medium and continue sautéing the potatoes until they are fully cooked.
Add the salt, 7 spices, safflower, and black pepper.
Squeeze, or add, lemon juice over the potatoes and mix.
Turn off the heat and add the chopped parsley and mix it with potatoes and onions.
Tatreez: Stitching Cuisines http://stitchingcuisines.com/